28 April 2017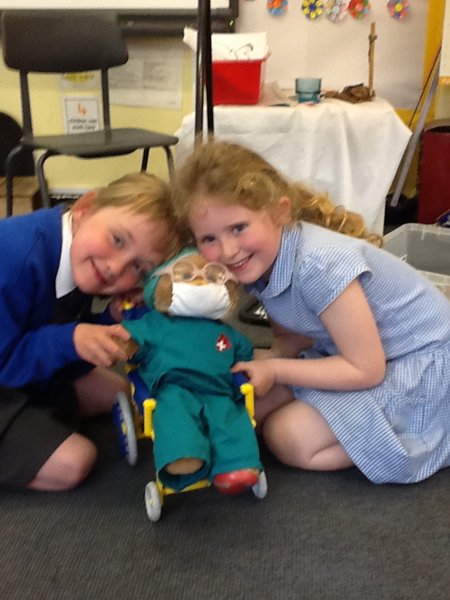 We have had a great week. The weather is at long last becoming a little better meaning the children can go outside more.
In English we continue to look at capital letters,full stops and different spellings adding endings and making plurals. We are also learning the story of a camping trip.
In Maths we have been looking at place value and missing numbers through number sequences and patterns.
We are also learning about materials and the great outdoors.
Our certificates this week were awarded to:
Merit:Alex
Conduct:Sam T
Writing: Jack P
Well done
I wish everyone a very happy bank holiday I hope the weather is good!
We had a visit from Henry Bear today who is helping us learn about Hemiplegia and how it can affect those who have this condition. We played with the bear and heard a story.See below.
Posted by Mrs Hazeldine
Category: Year 1 Blog