12 May 2017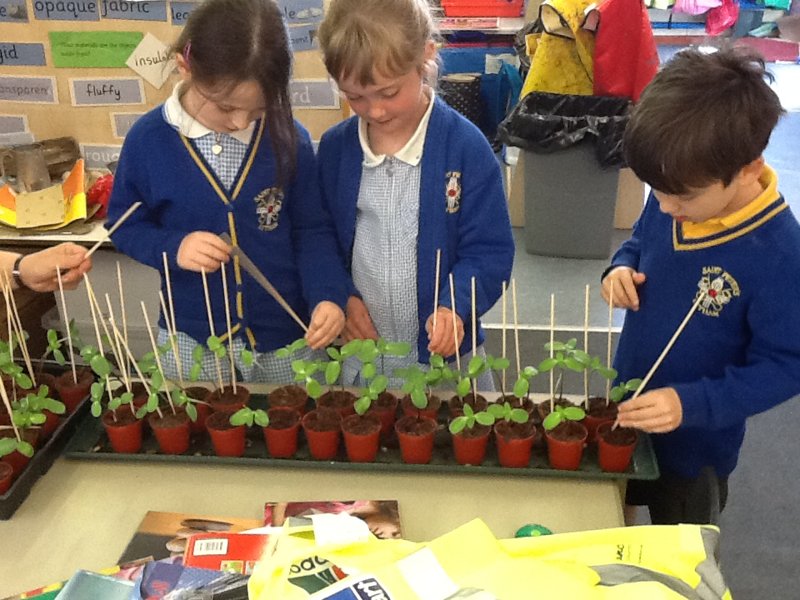 As you can see we have been busy looking after our seedlings. The weather has been kind to us this week. Please make sure you have a sun hat in school.
A gentle reminder to get your photos taken and sent into school ready to send off to Neema school. If you have forgotten go to your favourite place in Lytham and take a picture.
We have been measuring in ml this week in Maths see pictures below.
In English we continue to concentrate on our handwriting and capital letters and full stops in the correct places. We are also practising reading some different words and nonsense(alien) words.
Our certificates this week are awarded to:
Conduct: Lily Ana
Merit: Henry L
Writing: Kathryn
Well done
Posted by Mrs Hazeldine
Category: Year 1 Blog