20 April 2018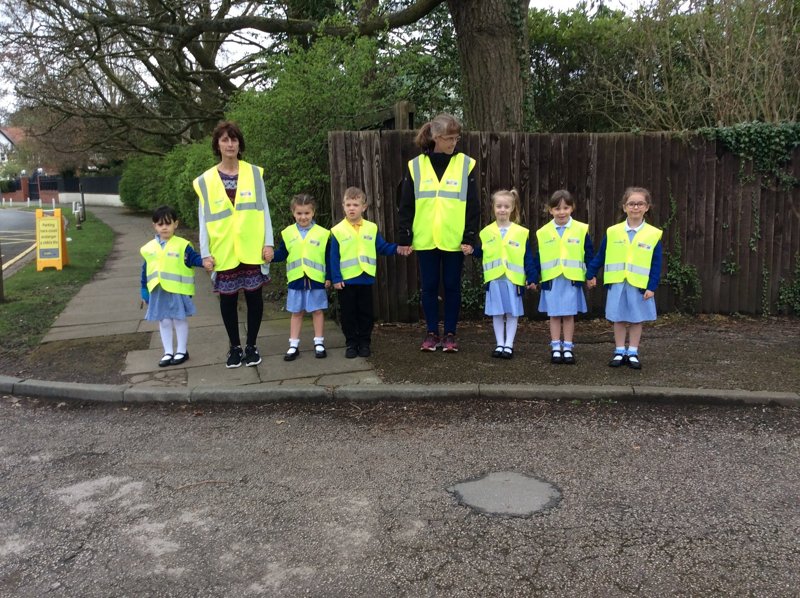 As you can see we started our Road Safety training this week,starting with Stop behind the kerb. Please could you reinforce this at home.
The children have loved being outside working because of the lovely weather isn't it great to see the Sun.
We continue to try hard to write in sentences remembering our capital letters and full stops. In particular this term we are concentrating on our handwriting and letter formation.
In Maths we learnt all about interpreting data in bar charts.We even made some outside using large bricks.
In RE we are learning all about Saint Peter and how important he was. We will then go onto learn about the role that bishops and priests have in the Church and learn all about our new bishop. Bishop Paul.
The children are becoming adept at map reading and enjoyed spotting all the different places around Lytham. Please can you discuss with your child their route to school.
Our certificates this week were awarded to
Merit:Olly
Writing: Charlie
Virtue: Jacob W
Well done!
Remember to check in on our News and Events pages on the school website to keep up to date with everything that is going on.
Posted by Mrs Hazeldine
Category: Year 1 Blog