17 May 2018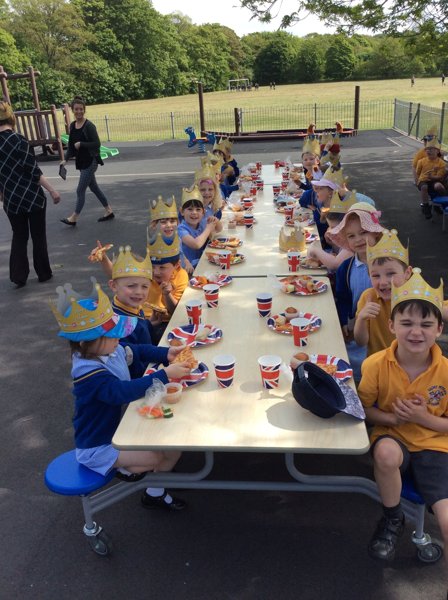 What a lovely day for a Royal picnic.
The weeks are now flying by. I can't believe it is nearly the end of term.
This week in Maths we have been learning about 3D shapes see if you can spot any in the environment.
In RE we have learnt all about the feast of Pentecost and the coming of the HolySpirit. We have touched upon Confirmation and the gifts of the Holy Spirit.
In English we have nearly finished our information text for the new Reception class. We had a trip into squirrel wood to make sure we had thought of everything.
Next week is Health week so we have lots of activities planned such as Fun Run on Wednesday and Potted sports on Friday-(just in school not for Parents). We will have our Main sports Day in the last Summer term.
Please keep practising phonics at home you can find lots of practise words on the web under Year 1 Phonics.
Here we are doing some PE balancing.
In DT we are learning about structures ready to make a mini tent for a small world figure. We had a practise putting up our own tents in the sunshine today.
Our certificates this week are awarded to:
Merit: Jacob W
Writing: Francesca
Virtue: Joss
Well done!
Posted by Mrs Hazeldine
Category: Year 1 Blog