14 September 2018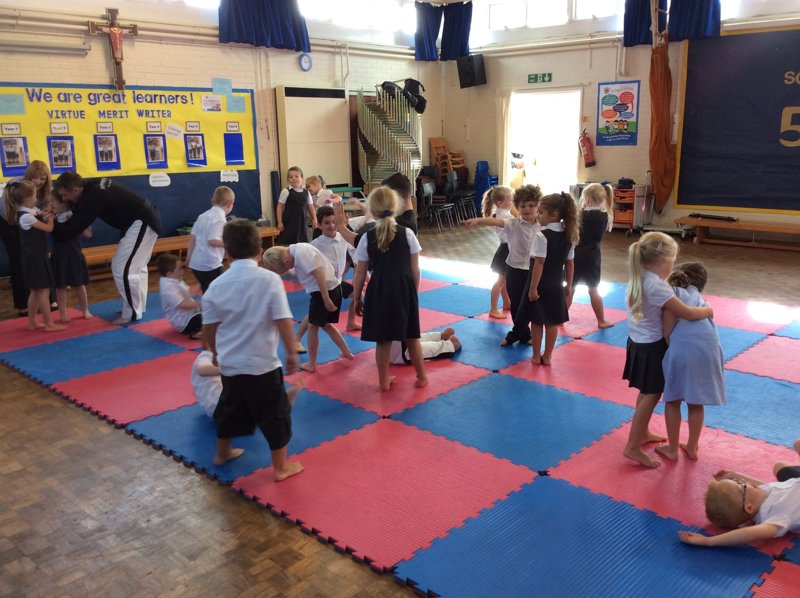 Another hard working week.
We had a demonstration of Jujitsu this week. The children thoroughly enjoyed joining in and should all have brought a letter home about it.
In English this week we have been further studying the story Lost and Found. We have discussed what a main character is, a setting and main events of the story. We are also trying hard to form our letters correctly whilst holding our pencils correctly. We continue to work on our phonic sounds to then apply in reading and writing.
In Maths we have been working on one more and one less and applying it to reasoning problems. We have also been practising our Number formation.
We continue to learn about types of animals and where they live.
In RE we talked about what it is like to belong to St.Peter's School and how we treat each other keeping the school motto of Jesus is at the heart of all that we do.
Please remember the Meet the teacher sessions next week.
Our certificates this week are awarded to:
Merit: Sophia
Virtue of Respect: Harry P
Writing: Arabella Illingworth
Well done!
Posted by Mrs Hazeldine
Category: Year 1 Blog