25 January 2019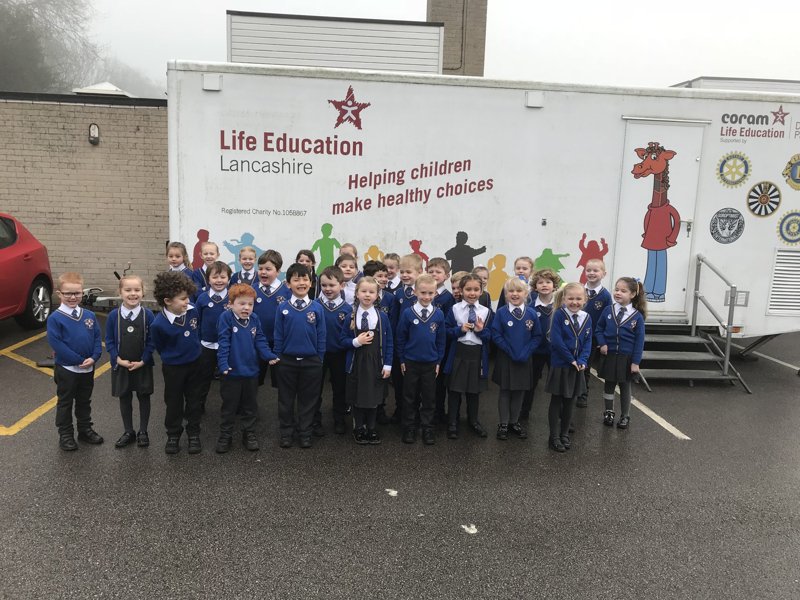 We have had a very varied week starting with a fantastic visit onto the Life Bus. We learnt all about our bodies and how important it is to eat the right food. We met Harold the giraffe who helped us learn about brushing our teeth and getting lots of sleep to help our bodies grow. We also learnt how to share things nicely.
In Maths this week we have been learning all about the properties of 3D shapes and their names. Why don't you have a look around to see if you can spot any when you are out and about.
In English we now know the story of Rumplestiltskin very well, so next week we will be ready to rewrite our own version changing the character.
In RE we learnt the story of the good Samaritan and how Jesus calls upon us to be good Samaritan's by the way we act towards others.
In Geography we finished learning all about the countries of the UK and in History we looked at Toys now and then and learning about how we have changed since we are a baby.
If you have not requested a parents night appointment then please could you send the letter in as soon as possible so I can allocate one to you. Thank you.
Our certificates this week are awarded to:
Merit: Arabella C
Virtue: Autumn
Writing: Demi-Lee
Well done to them.
Posted by Mrs Hazeldine
Category: Year 1 Blog