15 March 2019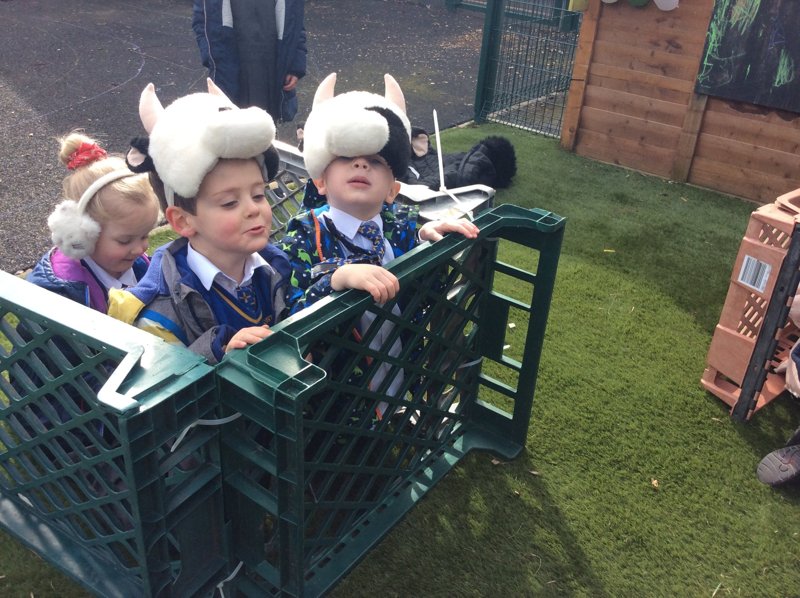 This has been an exciting week in Reception the big event was the class trip to Old Holly Farm. The children were delighted by every aspect of the trip from feeding calves to collecting eggs. By far the most exciting moment was the ice cream tasting and Mrs Woodhouse declared the chocolate to be the best by far which was highly contested by the children.
After our trip the children created a farm in the outdoor classroom and took turns dressing up as the sheep and cows.
The Rainbow challenges have had a similar farm theme and the children have made their own animals on paper plates including horses, sheep and goats. They have also enjoyed writing about the trip and are keen to write the words such as 'sheep' and 'cow'.
Performing on the outdoor stage continues to engage and develop their confidence in performing to their friends.
Posted by Miss Murgatroyd
Category: Reception Blog