5 April 2019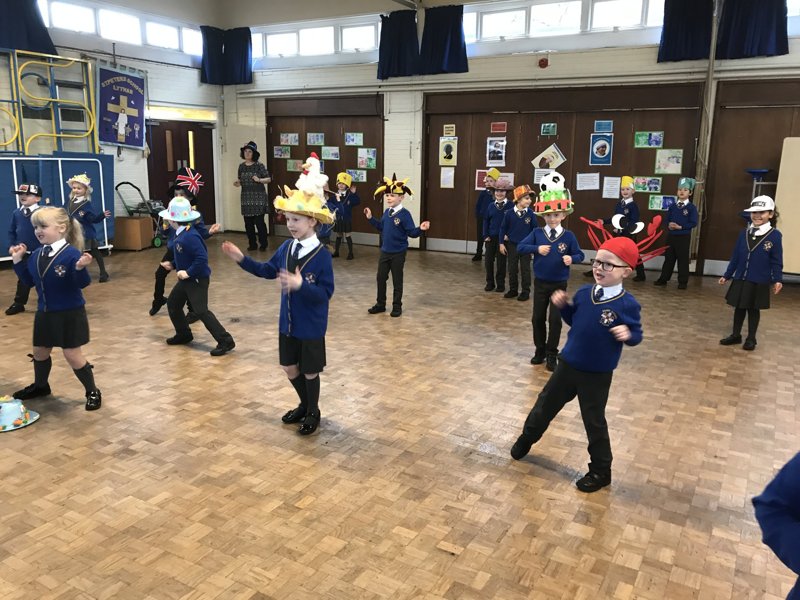 What a fabulous week. We started our week with our crazy hat and danceathon day. We had great fun and thank you for all the crazy hats the children wore.
So far we have raised Nearly £300 and counting an amazing achievement! Thank you so much for all your generosity and support.
It was so lovely to have so many mums and grandmas joining us for mother's day Lunch on Wednesday. The hall was full of smiling faces and lively chatter.
In Maths this week we have been looking at time to the hour and half hour. The children could be practising at home.
In English we are looking at traditional nursery rhymes and we acted them out. We will try to write our own poem next week if we have time with all our other Easter activities.
In Art we really had a peaceful quiet time observing and sketching our daffodils. We are trying to do it in a similar style to Vincent Van Gogh using lots of blue and yellow and even signing our name on the vase like he did. As you can see from below the children really enjoyed doing this task and were very focussed.
Next week in DT we will finish and make our Fruit salads.
In an otherwise very busy week we also had a visit from Henry in Y3 who brought his new born chicks to see us which he very carefully hatched from his own chicken eggs. This takes a lot of hard work and patience. Well done Henry.
Our certificates this week are awarded to
Merit: Freya
Writing: Luke
Virtue: Zach
Well done.
Posted by Mrs Hazeldine
Category: Year 1 Blog