10 May 2019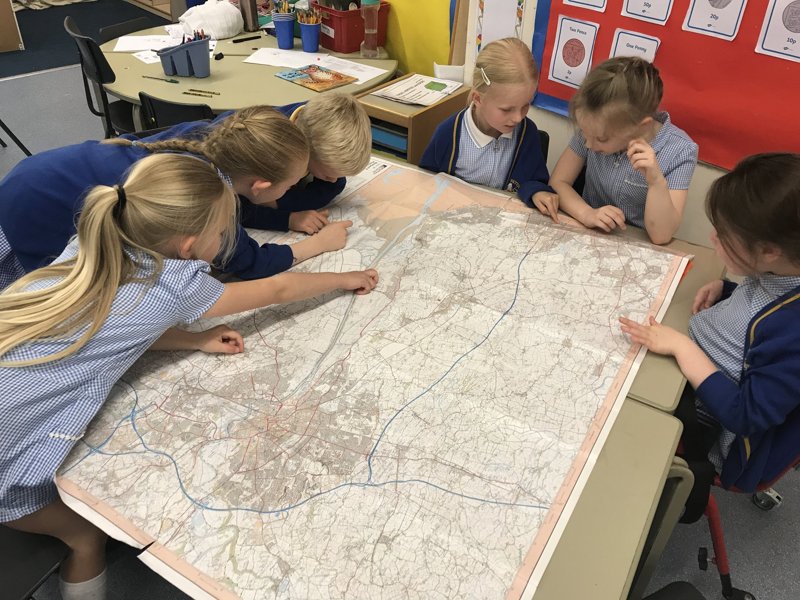 Another short week. The weeks are really flying by.
In Phonics we have been concentrating on our Phonic sounds and looking at real words and nonsense words. We are also practising reading our High frequency words.
In English we continue to learn about the features of non-fiction text and are gathering information and notes about Squirrel wood ready to write an information text for the new Reception Class.
In Maths we have been learning about ml and l and learning how to read a scale as you can see from these pictures.
In Science we have been learning Scientific words such as waterproof opaque etc.
Geography was very exciting if a little noisy this week as we got out the big ordnance survey maps and tried to find map symbols. Maybe you could look at a map at home and see if you can spot any.
We did have fun as you can see below.
Our certificates this week are awarded to:
Merit: Noah M
Virtue of Encouragement: Harry P
Well done to them.
Posted by Mrs Hazeldine
Category: Year 1 Blog