6 October 2019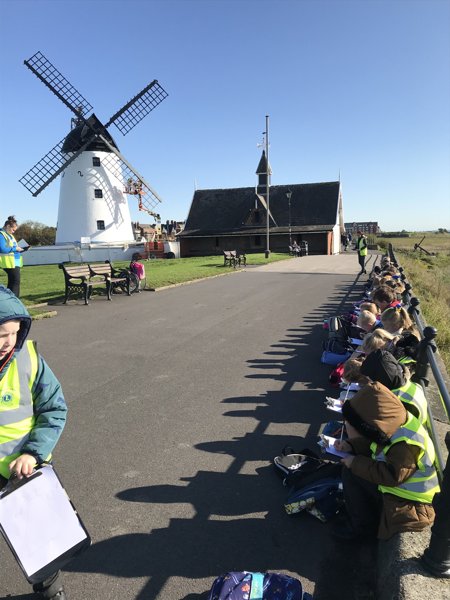 We were so lucky to have such amazing weather for our trip to Lytham. We visited and passed several significant places and enjoyed the activities at the library and windmill. Well done to everyone for walking so far and making the most of the opportunities to learn and have fun. Thank you for all the offers of help and especially to those who came with us! See the photos below...
Eight of the class were lucky enough to be chosen to take part in a multi skills festival. Well done to them all for all their efforts.
We have been preparing for our Harvest worship which is at 11 o'clock on Monday 7th October. All welcome.
This week's certificates were awarded to;
Charter: Sophia
Writing: Celia
Outstanding Learner: Luke
Well done!
Posted by Mrs Smith
Category: Year 2 Blog