7 November 2019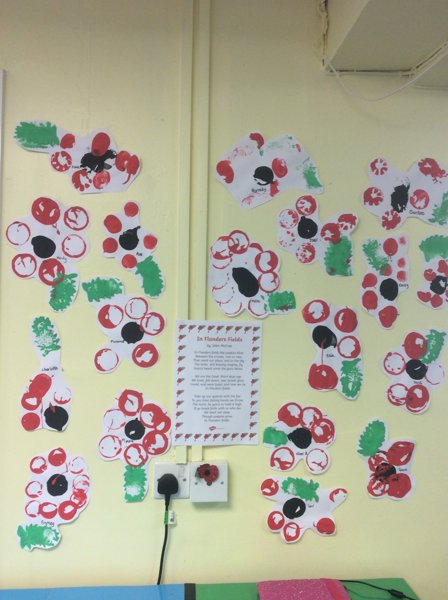 First of all welcome back everyone. Sorry for the missing blog last week, with it only being 3 days the time flew by.
Firstly apologies as the evidence me app is causing us some teething problems esp with observations uploading videos. Unfortunately this week all of Angela's observations were deleted while the tech team were trying to sort the problem out. Fingers crossed the bug is sorted soon.
Welcome to our 3 new families who have joined us this term and are settling into St Peters well.
Last Friday we had a visit from Joe who is in Y6. He came in to talk to us about his adopted pig Max. Joe goes each week to tend to Max's needs, feeding and cleaning him. He showed the children pictures and asked them questions. Joe also told us that Max is very cheeky and likes to sit in his water tray.
This week our letter focus was 'h' . to sound this letter we hold our hand in front of our mouth and breath as if you are panting saying,h'h'h'h. To help with the formation we say 'from his head to is hoof and over his back'.
This week we have talked a lot about poppies and why we wear them. Cbeebies has a lovely short programme about this. We made our own poppies to remember the soldiers.
Another favourite topic this week was of cause 'Bonfire Night' we talked about being safe watching fireworks and how loud they might be. We created our own fabulous firework pictures using string and fluorescent paints. See display in kindergarten.
Our football coach was back this week and we did an activity with a parachute which involved us listening well to instructions given out by Jo.
Our Awards this week in football are;
Lev and Kacey
Also a big warm welcome to Laura who is joining our Kindergarten team to help us until Alex returns from maternity in February.
Dates for diaries
- Friday December 6th:- Own clothes day for PTFA Christmas fair
-Friday December 6th:- Tour for reception class for parents whose children who are hoping to start Sept 2020.
-Saturday December 7th December:- PTFA Christmas fair in the school hall
-Tuesday December 10th:- Whole school pantomime trip to see Aladdin at Lowther
-Friday December 20th:- School closes for Christmas at 2pm.
Have a lovely weekend everyone.
Angela, Hayley and Laura
xxx
Posted by Team Kindy
Category: Kindergarten Blog