20 December 2019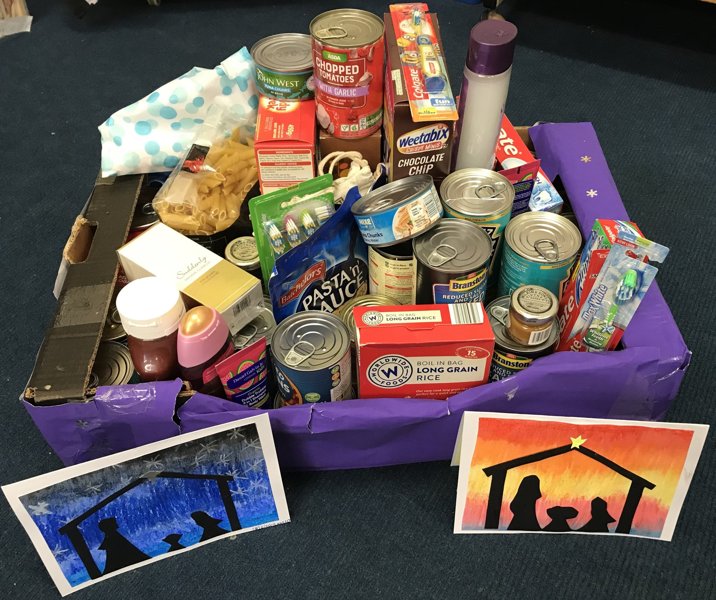 It has been a lovely festive week in Year 5! We have finished our work on 'A Christmas Carol' and watched the Muppet version to draw comparisons. We have also created Christmas themed maths problems for each other to work on.
Of course, along side all of this we have enjoyed a delicious Christmas dinner, had a Christmas sing along, made our Christmas cards and calendars and have worn our fabulous Christmas jumpers! It has been a fun week!
Our reverse Advent calendar hamper is all filled and ready to collect, thank you so much for your contributions.
Merry Christmas!!
Posted by Mrs Alfrey
Category: Year 5 Blog