10 January 2020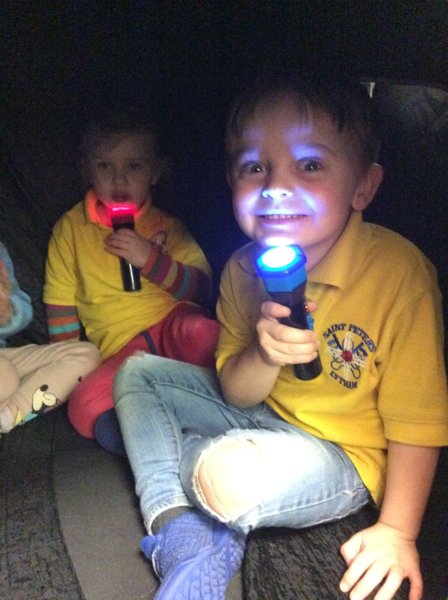 Happy New Year to you all and a huge thank you for all our thoughtful gifts we received at Christmas.
A big warm welcome to our new families who have joined us this term and we look forwards to getting to know you all.
This term our focus is space. This children have expressed lots of interest in this subject. We have put up our dark tent and charged up the multi coloured torches and the children have enjoyed exploring the tent. We have spoken about turn taking and being kind to each other in the tent. To help encourage turn taking in the tent we use a self sign in process. There are 3 slots attached to the wall next to the tent and the children are to place their photo here if they are playing in the tent, if there is no space for their photo they have to wait their turn . This seems to be working really well.
We have a new challenge table where each week the children are encouraged to tryout our challenge.This week we needed to try and make a rocket from the mobilo. Children were then rewarded with a certificate and a photo on the wall. Check out our challenge gallery above the trays. Each week the construction will change. Next week is stickle brick rockets.
Have a lovely weekend everyone
Hayley ,Angela and Laura.
xx
Posted by Team Kindy
Category: Kindergarten Blog