31 January 2020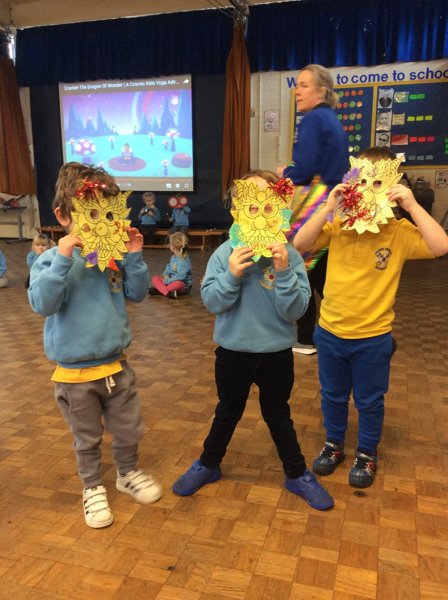 Hello everyone .
This week we have been learning the sound of letter 's' ( s,s,s,s,s,s,s,) like a snake. At circle time the children were really good at sounding 's' words for me. So later during free play I called children over individually to the board to sound words for me ( without the help of others) we got some fantastic answers , see gallery below.
.
Our Chinese festivities continued this week. On Monday Heidi excitedly came in telling us she has visited Chinatown for the New Year celebrations. Heidi brought in a goody bag to show everyone. There were fortune cookies for everyone and Chinese marshmallows to try (odd but nice ). There was a Chinese dragon puppet and a red and gold money wallet with a chocolate coin inside too. The extra special treat was Heidi brought in firecrackers (snaps) which Hayley and Angela demonstrated to the group outside.
We decided to make dragon masks this week so we could all do our own Chinese dancing during our music session. We took turns being band members , then had a turn being the chanting and clapping crowd and the highlight was having a turn at being under the multicoloured cloth being the dragon.
Have a lovely weekend everyone see you next week.
Hayley,Angela,Laura and Miss G too.
xxxx
Posted by Team Kindy
Category: Kindergarten Blog