11 February 2020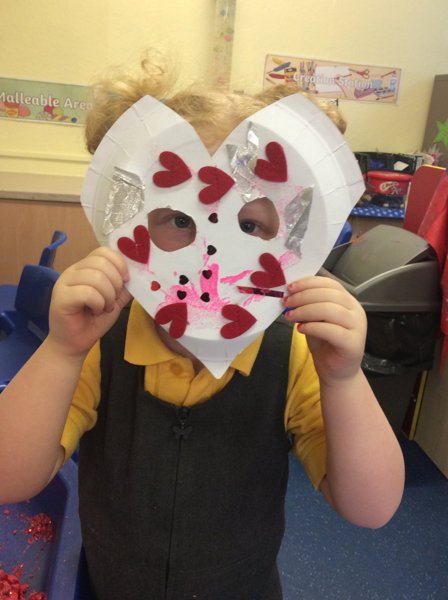 This week we have been busy starting our new display ( instigated from the children's interests) "On the farm". We have decorated pigs,cows,sheep,chickens and a goose. We cant wait for you to see our very flamboyant chickens. Some children got very messy when painting our feet brown which we then cut out to make the fence around the farmyard. In the role play we have made a farm shop selling farm produce.In here we are encouraging categorizing the food especially at tidy time. The children have enjoyed being shop keepers and the customers writing shopping lists.We have set up the small world area with our mini farmyard underneath our display.
In football this week we had lots of fun playing new games with Jo. In one game Jo was pretending to be a monster who was asleep and everybody had to creep up and try and steel her treasure but when she turned around we had to freeze. We also played a pirate game as well as continuing to practice our football skills.
Friday is valentines day and we have been making some valentines masks. We have also decorated some valentine biscuits. We hope some make it home for you to try.
Please can we also remind you to clearly label all uniform and to check and empty your child's tray each day so important letters are not missed.
We hope you have a lovely half term. We reopen on Monday 24th at 9am and welcome back Angela and Alex ( who some of you may not have met yet) from her maternity leave. We have missed you both lots and cant wait to have you back at kindy.
Hayley,Laura,Miss G and Miss James
xxxx
Category: Kindergarten Blog