13 March 2020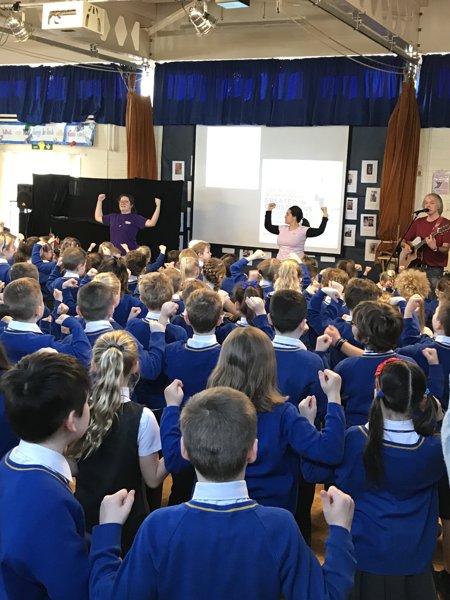 What a fantastic week we've had. The Sion mission team have made each day thoughtful, spiritual and meaningful. It has been a wonderfully reflective week with lots of fun activities. We have danced, sung, laughed, presented to parents, bought things from the shop and prayed together. The children have been amazing! They have become totally involved in all sessions and watching them perform their action song or role play to parents, made me so proud.
Next week we will write about our experiences this week. I will try to include one of these on next week's blog.
Here are a few photographs from this week.
and two videos
Posted by Mrs Kelly
Category: Year 6 Blog