25 September 2020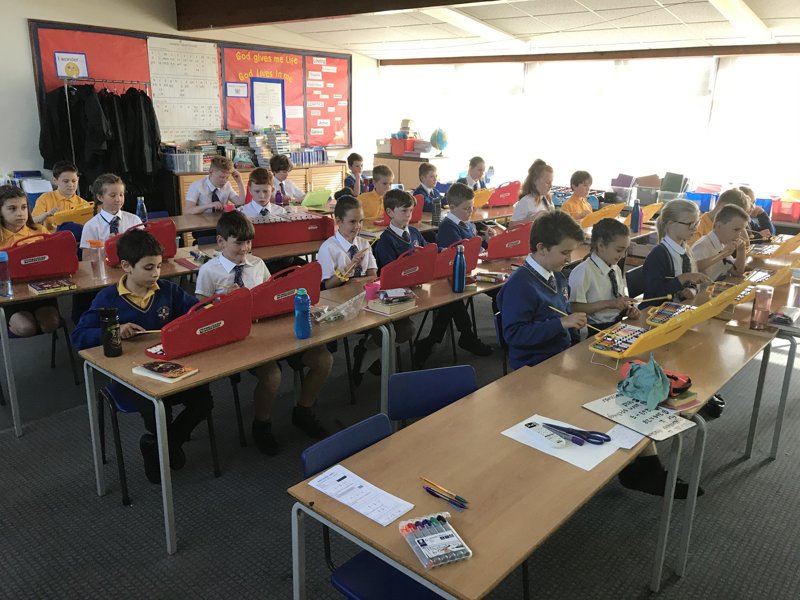 We started this week by getting musical and having a go at playing the glockenspiels to Pharell William's -Happy, it certainly got our week off to a great start!
We have been working on numbers up to 10,000,000 this week and have been comparing and ordering numbers and solving real life problems. In English, we have been practising writing with an informal voice and we have been continuing reading Wonder, where the perspective has now shifted and we are hearing the story through another character. We have really enjoyed looking at what tools the author uses to create empathy and have been working hard to try and use the same tools in our own writing.
The children have completed beautiful watercolour pictures of animals in camouflage with Mrs Strachan this week, we will post a picture in next week's blog.
Today we had a virtual assembly via Zoom. It was so lovely to see the other classes on our screen and especially to welcome the new Reception children.
Awards:
Virtue- Cassie
Writing - Leland
Outstanding Learner - Aiden
Posted by Mrs Alfrey
Category: Year 6 Blog