25 September 2020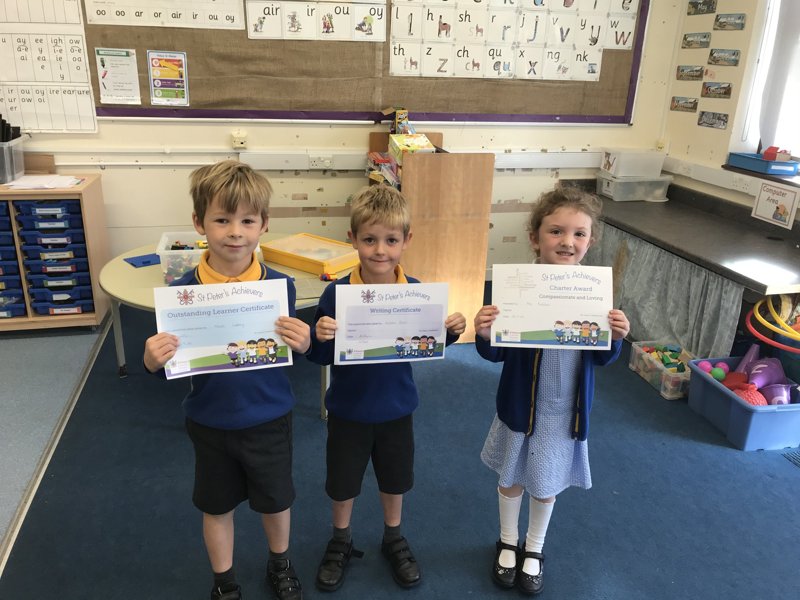 We started today with a brilliant assembly on Zoom. The whole school took part. The children could see the other classes and it was lovely to come together as a school community.
Mrs Heyes said the children's names that received our class awards and they were presented by the classic teacher, but all the other children in the school could be seen clapping for them. This made Noah, Freddie and Ava really pleased and proud as you can see above.
The children have been learning more about animals and have painted penguins with printing this week dont they look fabulous!
We have also been using Seesaw in class to record our Maths practical work learning about tens and ones using ten frames.

lunch was exciting today fish fingers, chips and peas in the classroom.
The children continue to cope very well with the changes in school and are enthusiastic learners.
I am very pleased with all the wonderful homework you have been sending to me on Seesaw thank you.
Please could you try to stick to your drop off and pick up time as close as possible. This makes the flow on the yard easier to manage. Thank you.
Posted by Mrs Hazeldine
Category: Year 1 Blog