4 October 2020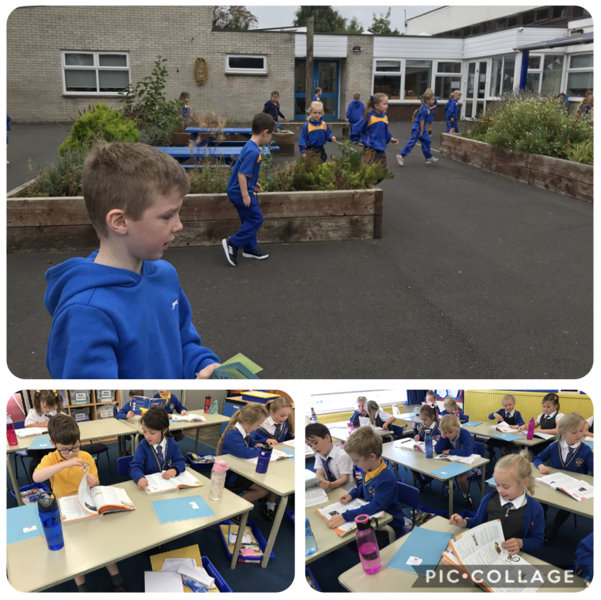 The week began with aN exciting search for nouns in the playground. Everyone had to find the hidden words and then sort them into nouns or not nouns. It was great fun! The following day we discovered dictionaries and began to hunt for nouns again. We have worked hard again with our phonics. We also played some Phonics games with Odd and Bob which helped us to use our sounds for reading.
In Maths we have been representing numbers in lots of different ways and now we are ready to compare numbers and say or show which is greater or less than.
In History we suggested questions to find out about significant places. Because we are unable to go on outside visits at the moment, part of our homework is to visit a significant place in the local area and find out some of the answers to the questions. We have two weeks to do this.
On Wednesday we had an exciting zoom visit from the Mad Science group. We watched science investigations and helped Egbert to squeeze back into his home. It was great fun! If you would like to subscribe to the Mad Science Club then see the email which was sent out following the assembly.
Thank you for sending the pictures with your comfort toy which we will use as part of our English next week!
Look out for the activities for this week's homework and the information about the Phonics Screening Check later this Term.
Posted by Mrs Smith
Category: Year 2 Blog