27 November 2020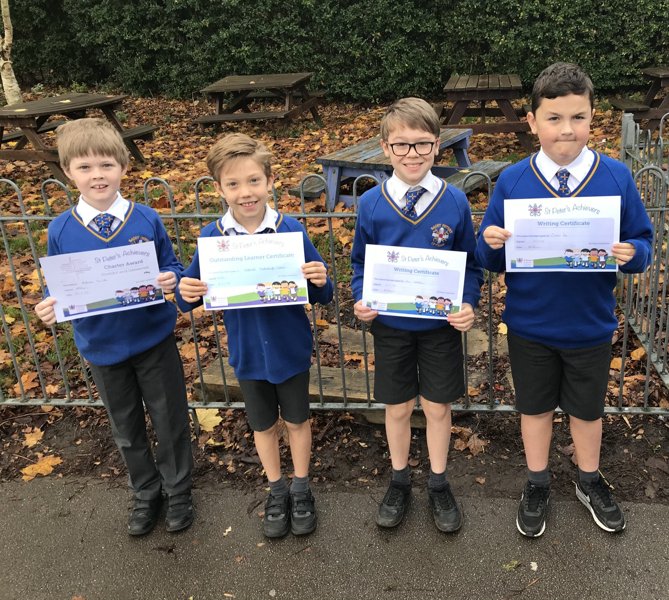 Well done to the children awarded certificates this week.
Outstanding Learner: Mitchell & Phoebe
Writing: Oscar & Keir
Charter award (Grateful & Generous): Matheson
It has been a great week and now we are getting ready for the start of Advent. On Thursday we spent time in Squirrel Wood thinking of how nature can bring us joy. We will use some of these thoughts in our Advent worship on Wednesday 9th December. This will be for the third Sunday in Advent and the theme is 'Joy'. A link to the recording will be sent to Year 5 parents.
Category: Year 5 Blog