9 October 2021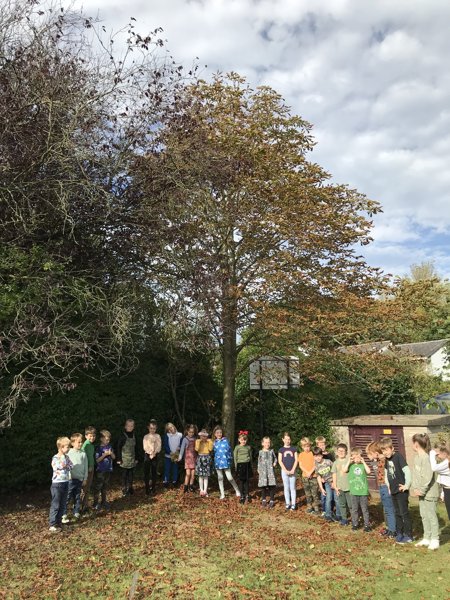 We have enjoyed another busy week in Year 2. We have received some lovely new books from the PTFA for our Accelerated Reader scheme! We loved reading them. -see the photographs.
The children presented their history homework and we learned even more about the significant places in our local area. - thank you for all your hard work!
On Friday we celebrated our Forest Day. We dressed in forest colours (including a couple of bluebells) and had a great session in Squirrel Wood. - see the photographs We are looking forward to becoming a Forest School.
Just a few reminders-
Individual and family photographs will be taken on Monday so please can everyone wear their school uniform (not PE kit) and their trainers- I will adapt our PE lesson.
Don't forget to book your Parents' Consultation appointment (Monday 11th or Tuesday 12th). I look forward to seeing you.
Spooktacular Poster Competition- see seesaw and enter this PTFA activity- great prizes. _ closing date 12th October
Next Friday 15th is own clothes day in exchange for food bank donations. Please see the newsletter for details.
Have a lovely weekend and if you are interested there is a River Ribble Charity Walk on Sunday at 1pm which should be fun!
Posted by Mrs Smith
Category: Year 2 Blog