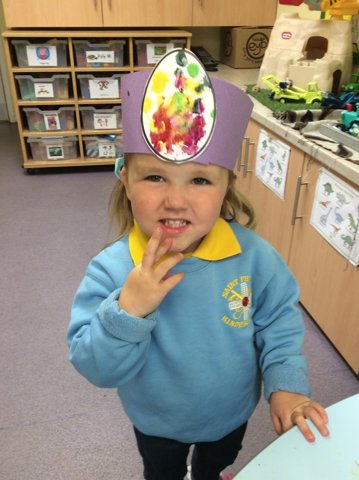 We started off our busy Easter week making Easter hats with Angela. We used bingo dobbers to create beautiful patterns on our egg cut outs. Once finished we stuck them to the front of our chosen colour band, then we modelled for pictures.
We also made some chocolate Easter nests. In groups…
Category: Kindergarten Blog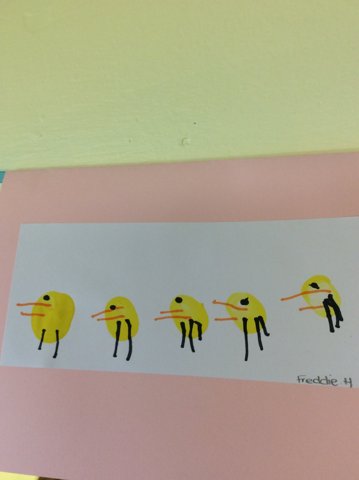 We would like to welcome 3 new children to Kindergarten this week : Joel, Giorgio and Lev.
This week we began our Easter cards and we chose to create little yellow chicks. The children used their thumb to create the body of the chicks, we asked the children to print 4 or more. Once dry the…
Category: Kindergarten Blog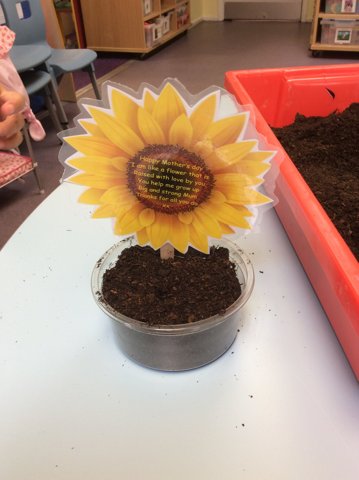 Welcome to our new children Grace and Barney!
This week we have been focusing on growing and changing to link with our topic of spring, we have also been working hard making Mother's day gifts so that our Mum's have a lovely present on Sunday. We planted dwarf sunflowers with a lovely poem…
Category: Kindergarten Blog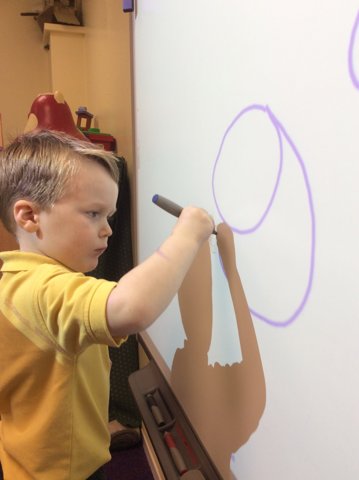 This week we began to practice our letter 'g' formation. The rhyme to help with this is 'around the girls face down her long hair and give her a curl'. All children attempted this. We completed a 'g' each everyday at circle time and photos were taken to note our progress. Well done everyone :-).…
Category: Kindergarten Blog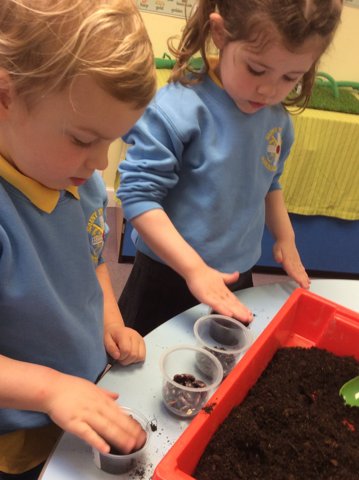 This week or letter focus was the reognition of 'g'. The children did really well spotting 'g' within words and starting words. Hayley talked to the children about the sound of this letter and to help us remember the sound we say 'put the plug in the sink, turn on the taps until the sink is full,…
Category: Kindergarten Blog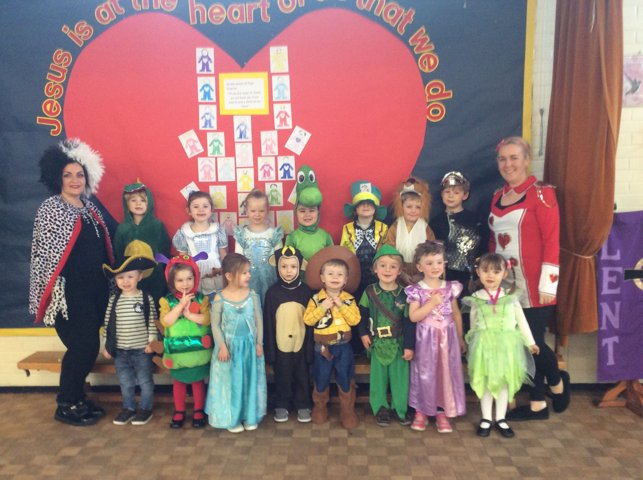 This week our letter focus has been the formation of letter 'f' ( down the stem and draw on the leaf) we took photos of the children's progress throughout the week and clear visible progress was made. Next week we begin the recognition of 'g' (around the girls face ,down her hair and give her…
Category: Kindergarten Blog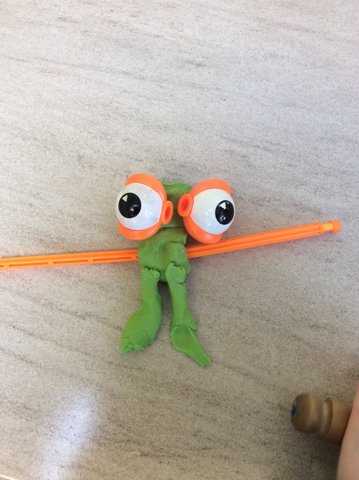 We started of this week looking at the recognition of the letter 'f'. During circle time we looked at words either starting with or containing a letter 'f'. Hayley wrote words on the board and in turn invited the children to the front to identify the letter, Hayley would then highlight the letter,…
Category: Kindergarten Blog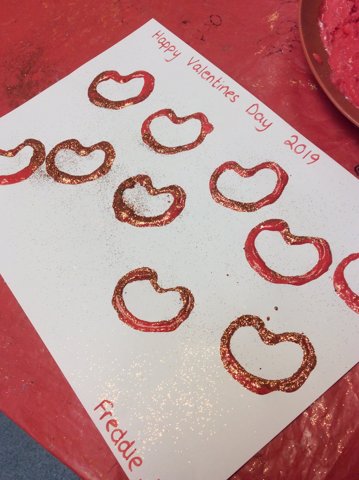 I'm going to start by saying how proud we are of the kindergarten children this term and their enthusiastic approach to their learning. We have adapted our way of teaching letters to the children by doing each letter over a 2 week period. The first week we focus on the recognition of chosen…
Category: Kindergarten Blog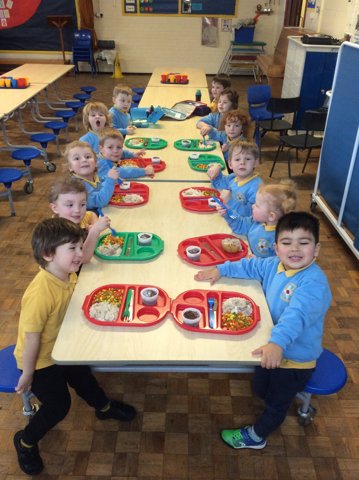 This week in our letter hunt we moved on to letter 'Ee'. During circle time Hayley demonstrated how a letter 'e' is formed (lift off the top and scoop out the egg). Hayley then wrote a different word on the smart board either beginning with or including an 'e' trying to use their names first.…
Category: Kindergarten Blog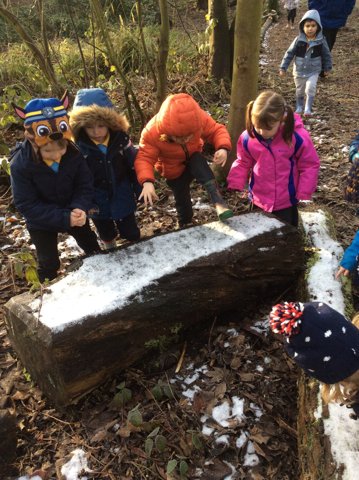 This week we have started our Chinese New Year theme. The children have really enjoyed our activities starting with Chinese dragon cutting task.The children each had a body to cut out ,6 legs, a head and a tail, the task was then to glue and stick it all together following Angela's example. The…
Category: Kindergarten Blog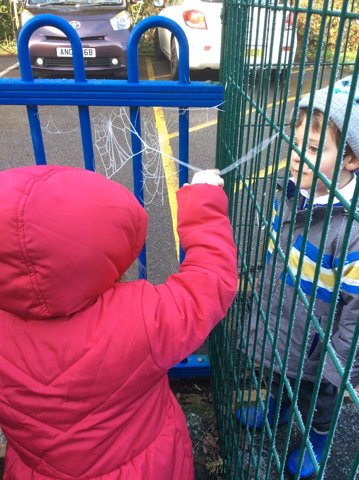 This week has been a chilly week and Jack Frost came to visit.The children loved telling us about glass puddles and how slippy they were; mummy's and Daddy's cars were frozen and they had to melt the ice before they could come to school. Out in our playground we noticed very sparkly spiderwebs and…
Category: Kindergarten Blog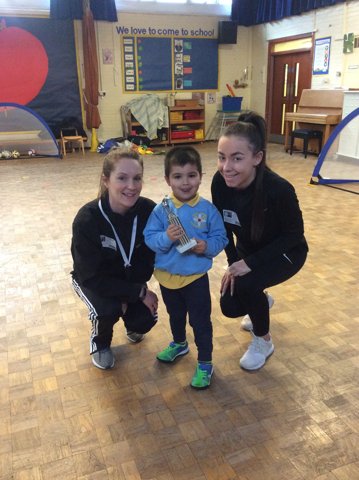 This week we restarted our football sessions with the YMCA; our new coach is called Jo and with her was a student called Beth. We started off the session with a superhero warm up. We had to run around the hall and freeze when instructed, Jo would then shout out the name of a super hero and they…
Category: Kindergarten Blog