This week we have tried really hard to connect with nature in lots of ways to help our Mental Health.
We went to say the Rosary in Squirrel wood for the month of May-twice managing to dodge the rain!
In geography we went outside to learn all about Compass points using an app on the…
Category: Year 1 Blog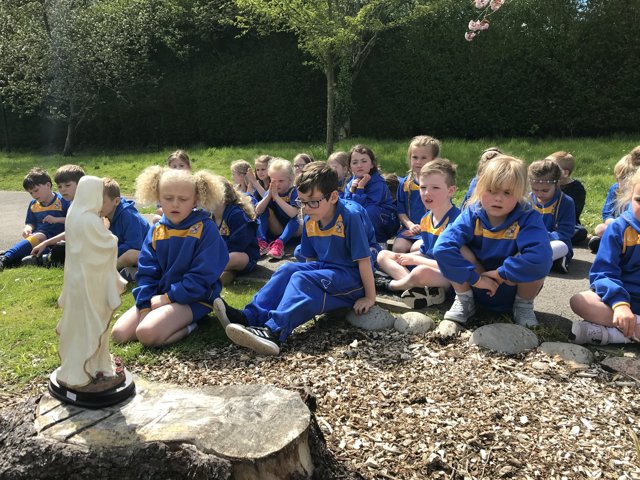 Since we returned to school on the 8th March, we have been busy learning and having fun together! It is lovely to be back together as a class and we have remained in our bubble. Assemblies continue via zoom. Homework is set vis seesaw.
We have been growing plants and observing growth. -…
Category: Year 2 Blog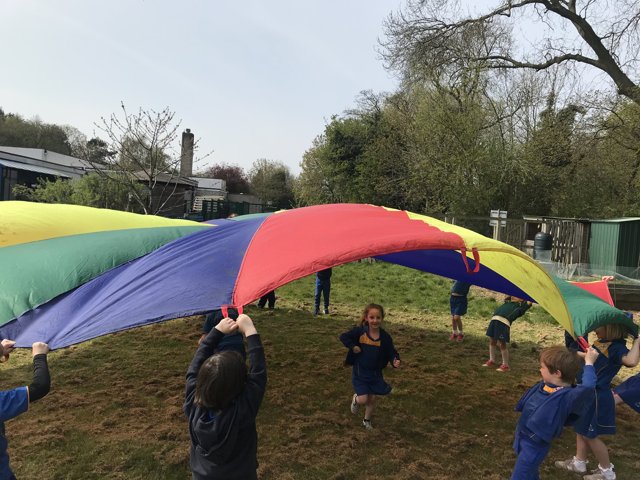 We have had 2 weeks back already. Time flies so quickly. Everyone has come back to school ready to learn and well rested. Day to day life in Year 1 continues to be full of learning, as well as fun and laughter.
In Maths over the last two weeks we have been concentrating on grouping, sharing and…
Category: Year 1 Blog
Well we all made it!. This has been a very different half term. I am so proud of you all and the brilliant learning you have been doing.
We have learnt about the United Kingdom and watched some fantastic videos from Mrs Keegan, we have improved our phonics daily with Rosie and have learnt lots…
Category: Year 1 Blog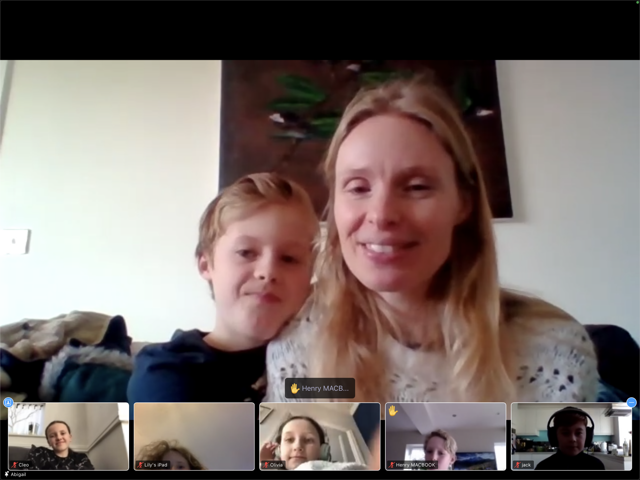 What an interesting past six weeks we have had. In school for just one day and then Home Learning for almost 6 weeks. I have been so impressed with your hard work and have loved 'talking' to you via Seesaw and of course on the daily morning meetings. They are probably the most exciting part of…
Category: Year 5 Blog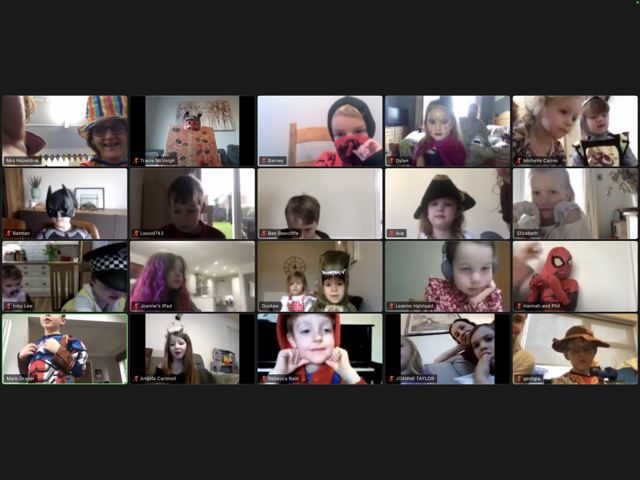 We have had a great week this week expressing ourselves in lots of different ways. We have learnt about how to make ourselves feel happy whether that is through dance, art , music and yoga or simply wearing a dress to express outfit. Here is some of our activities.
We finished our week by…
Category: Year 1 Blog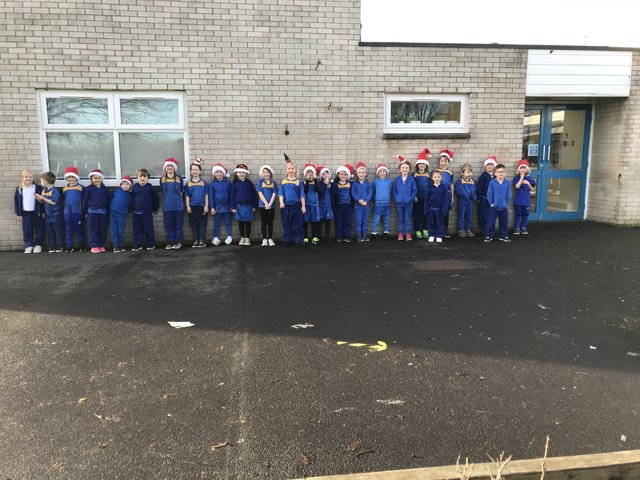 What a wonderful busy week
Santa dash
Christmas lunch
Christmas party day
lots of arts and craft
See below:
We finished the week with a peaceful worship put together by Mrs Heyes and some year 6 children. Fr. David also sent us a special blessing via…
Category: Year 1 Blog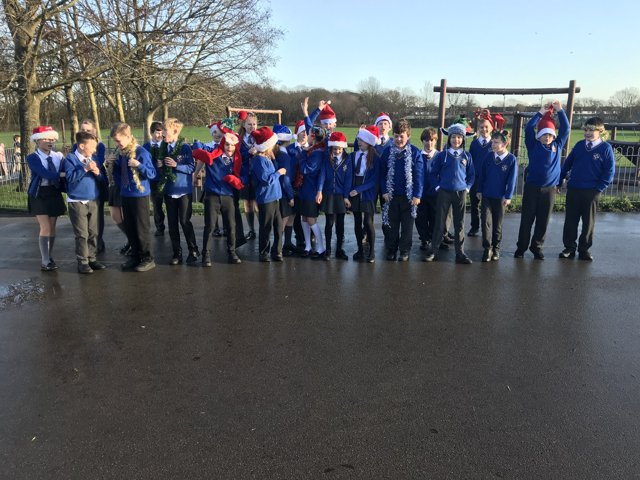 What a great last week of term! After working incredibly hard since September it was lovely to enjoy all of the activities this week. We've had a gorgeous Christmas lunch, Santa dash, Christmas crafts, Panto and party day, a visit to Santa in the woods and a beautiful liturgy to finish the week!…
Category: Year 6 Blog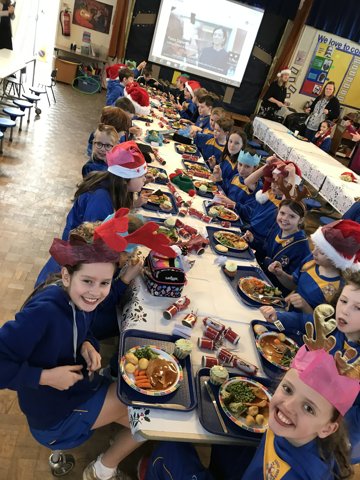 Well, what a great time we have had over the past few days.
A special delivery from McDonalds
A virtual visit from Santa
Christmas treasure hunt in Squirrel Wood
Santa Dash
Christmas lunch
Cinderella pantomime
Christmas bingo
A visit from Santa in Squirrel Wood
We have…
Category: Year 5 Blog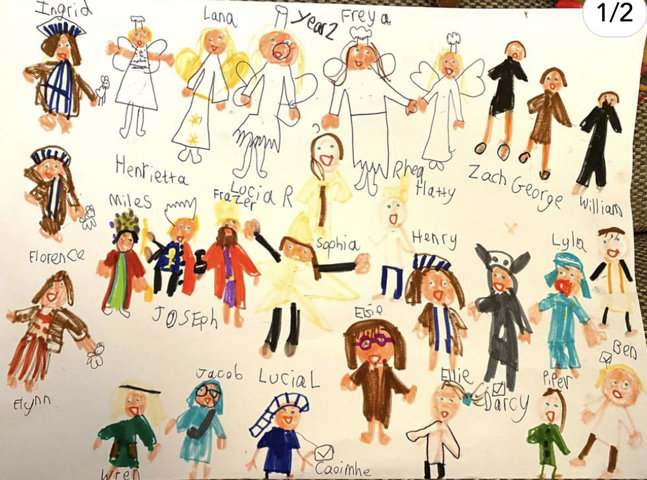 What an exciting last week of term!
Thank you George for the lovely drawing of you and all your friends in our Nativity!
In science, we investigated whihc exercise makes us most tired. - see the photographs to find out.
On Tuesday we enjoyed a Santa…
Category: Year 2 Blog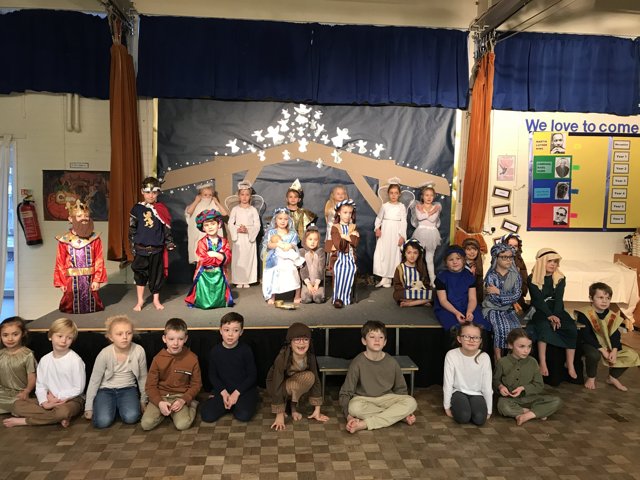 This week the children became actors and retold the Christmas Story.
Due to circumstances this year there was limited time for rehearsals but the children did their absolute best! They were not able to sing so Mrs Keegan taught the children to sign two songs which they performed brilliantly! We…
Category: Year 2 Blog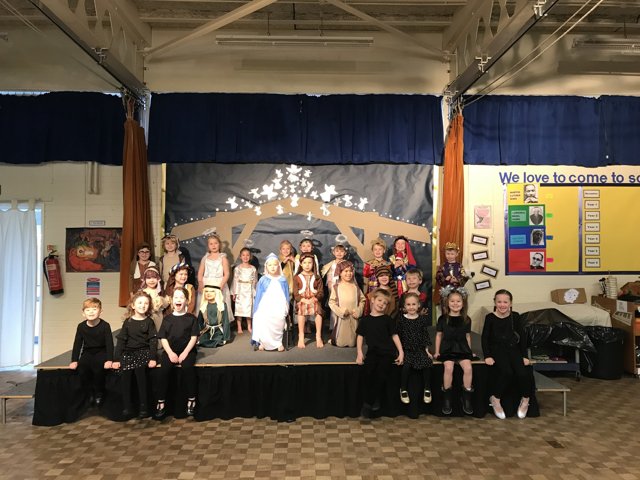 The children told the story of that first Christmas in such a respectful and reverent way.
I am so proud of all of them.
You can see all the shining stars here.
I find it hard to believe there is only 1 week left!
Category: Year 1 Blog