We have been very busy this week learning all about The Christmas story and rehearsing for our play next week.
Well done everybody for learning your lines and remembering your stage directions.
Thank you to those that have brought their costumes in. Please try to bring them in by Monday…
Category: Year 1 Blog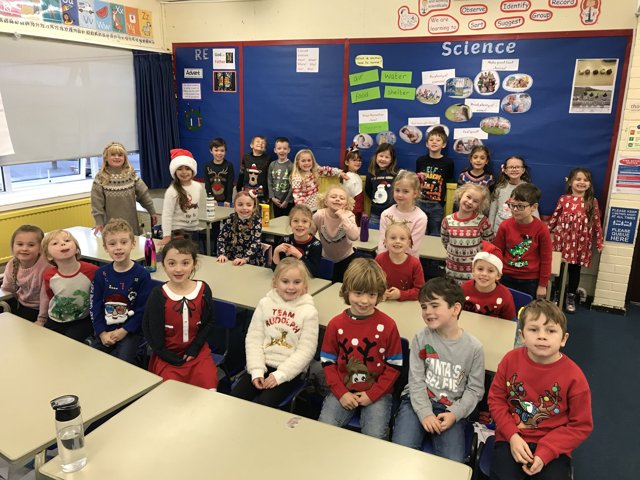 We enjoyed wearing our Christmas jumpers today! Thank you for all your contributions for the raffle hampers.
In class we have been learning more about 2d shapes, command sentences and nouns.
We have been busy practising our Nativity which we are looking forward to sharing with you all. Well…
Category: Year 2 Blog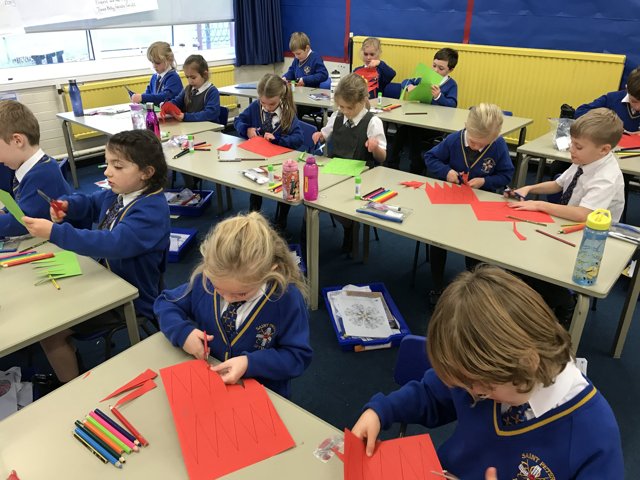 We have enjoyed another busy week in class.
We are preparing for Advent which begins this Sunday. We all thought of some ways to prepare ourselves during ADVENT. We are going to be compassionate, helpful, prayerful, kind, generous, grateful, hopeful, joyful, peaceful, faithful and…
Category: Year 2 Blog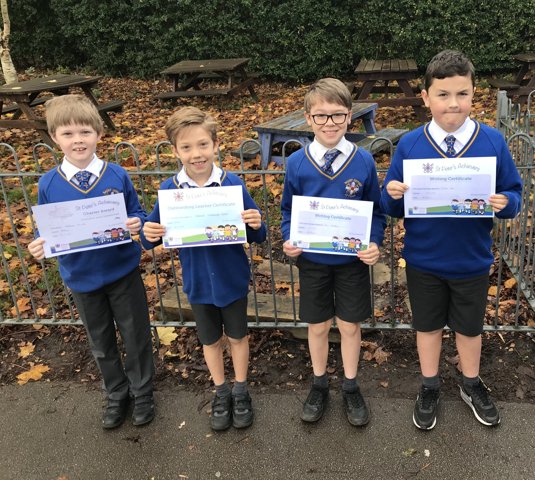 Well done to the children awarded certificates this week.
Outstanding Learner: Mitchell & Phoebe
Writing: Oscar & Keir
Charter award (Grateful & Generous): Matheson
It has been a great week and now we are getting ready for the start of Advent. On Thursday we spent time in Squirrel…
Category: Year 5 Blog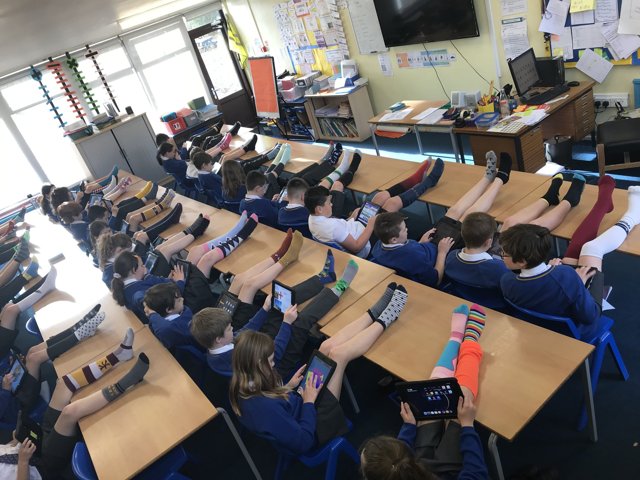 What a great week we had last week. It was Anti-Bullying Week and started with Odd Socks Day. Well done everyone for wearing your odd socks. The message 'Everyone is Unique' was a great way to start this special week. Each day we focussed on a different aspect and had some great class discussions.…
Category: Year 5 Blog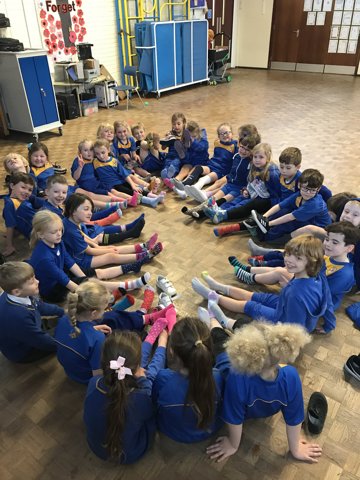 Our week started with wearing odd socks ready for the Andy and the Odd Socks assembly which we were part of! This was all about uniting against bullying. During the week we have focused on aspects of anti-bullying and the children have learnt more about being a good friend and who they can tell.…
Category: Year 2 Blog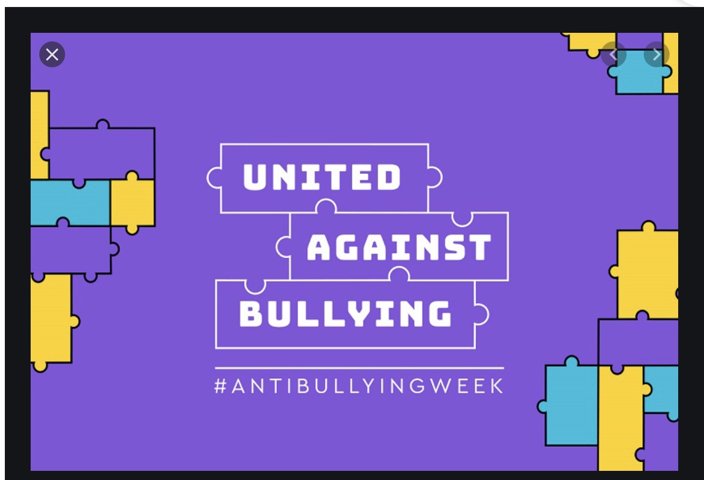 Well the photo above signifies what we have been focussing on this week.
I thought you might like to see what we have been up to.
Monday- We celebrated all things Odd Socks. It was great fun to wear odd Socks to school. We watched an assembly led by Andy and the Odd Socks of CBeebies. This…
Category: Year 1 Blog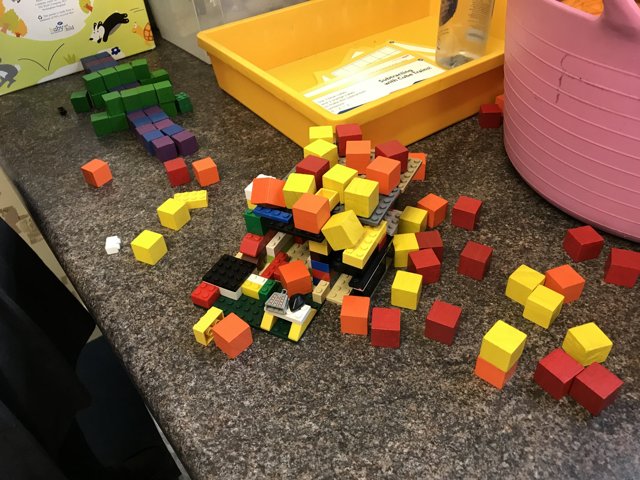 The children are very enthusiastic about learning all about the Great Fire of London. Above you can see a model made out of Lego and bricks showing the yellow and red frames. Also the River Thames in the background complete with bridges. Well done Freddie H and Ella.
The children also combined…
Category: Year 1 Blog
November is our month to remember. On Wednesday the school took part in a Remembrance webinar to find out more about WW1. The children were very interested and began to understand the sacrifices made by so many. They were very respectful during the silence.
On Friday we watched some of the…
Category: Year 2 Blog
This week we have been getting to grips with simplifying fractions. Year 6 have been working very hard and have been solving problems involving fractions and decimals. We have also been continuing with our class reader Deep Water. Many of us have become very angry with the main character Jon…
Category: Year 6 Blog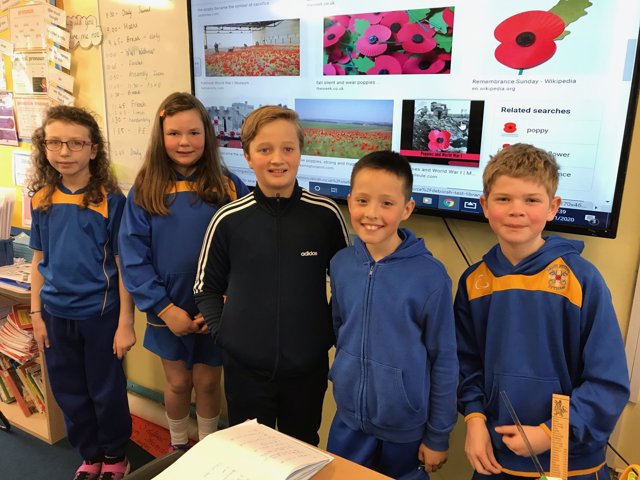 It has been another great week in school. Wednesday was Remembrance Day. the children watched a WW1 webinar, showed their respect by taking part in a 2 minute silence and then these five children presented their homework Remembrance Day presentations to the class. Well done.
Many thanks to Mrs…
Category: Year 5 Blog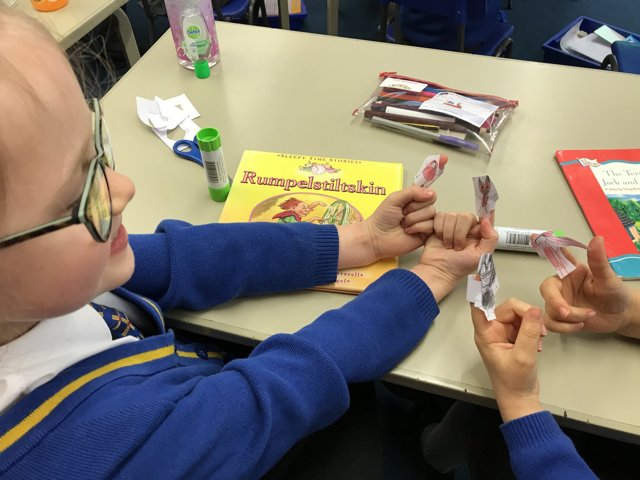 This week we returned after half term. It was lovely to welcome everyone back and in particular our new class member Zach.
The children have worked hard and in Maths learnt about recognising and counting in multiples of 10 which led onto understanding 10 more and 10 less. In English they…
Category: Year 2 Blog