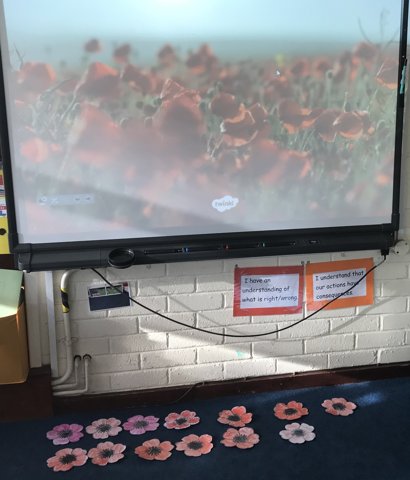 It is really nice to see everybody back safe and well. I hope that half term wasn't to tricky for you.
The children have come back in a fantastic place ready to learn and I am so impressed with their great attitude.
Next week is Remembrance Day, so we have started to talk about it in class.…
Category: Year 1 Blog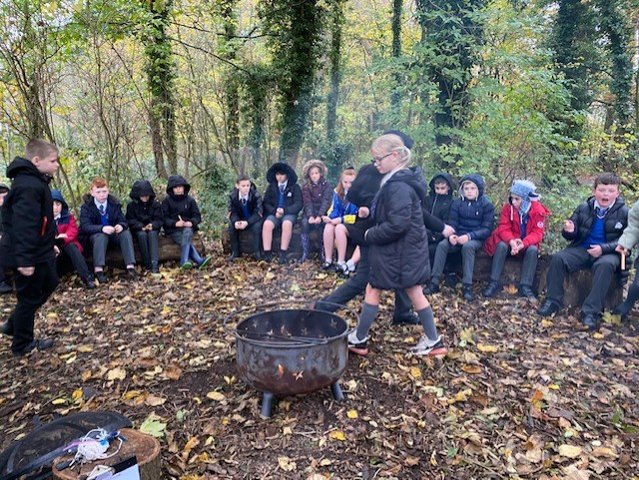 It has been a lovely first week back; Year 6 are well rested and ready for more learning! This week we were able to go into the woods with Katy. It was lovely seeing how the woods have changed and all of the signs of late Autumn. Whist there, we were thinking about some of the worries that we…
Category: Year 6 Blog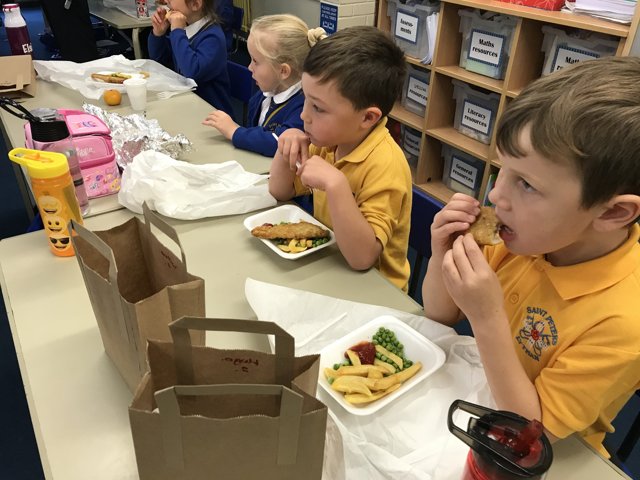 The half term holiday has arrived and I hope you have some Autumn fun this week!
We have been eating our lunches in the classroom and the photograph above shows our Fish Friday lunch.
This week we enjoyed another zoom assembly and the certificates were awarded to;
Outstanding Learner:…
Category: Year 2 Blog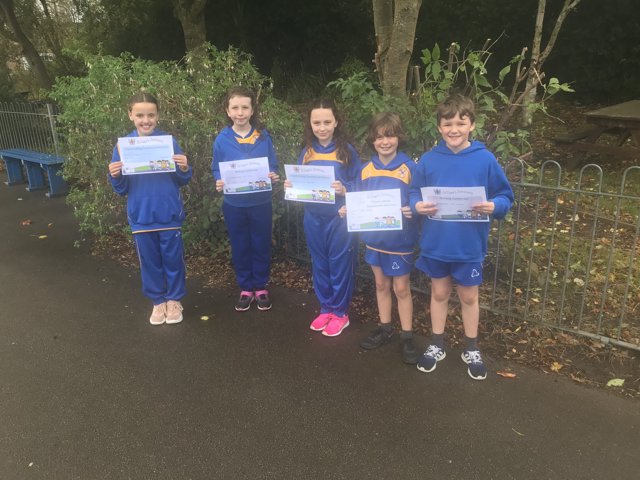 Well, it's half term! I think we are all ready for a break. Year 5 have worked really hard over the past few weeks and there has been a great deal of revision as well as new learning. Earlier this week we wrote some very funny letters to Marta, our school cook. We imagined some of the school…
Category: Year 5 Blog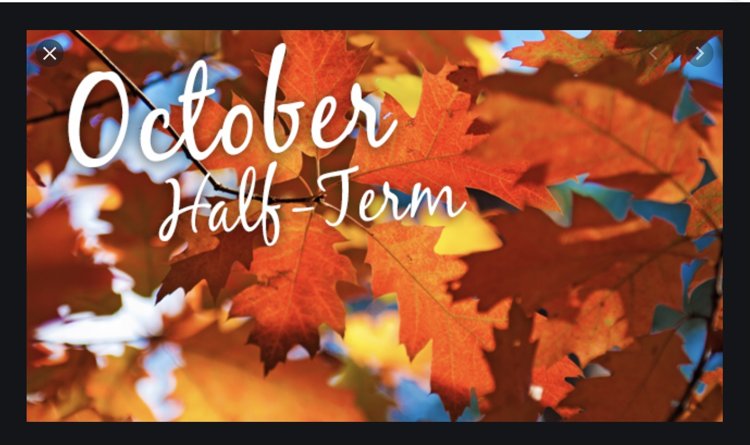 Well that is our first half term over.
I would like to say what a pleasure it has been getting to know all the hard working, enthusiastic children in my lovely class. It has been challenging at times under all the new school guidelines that we have to follow. But the children have coped…
Category: Year 1 Blog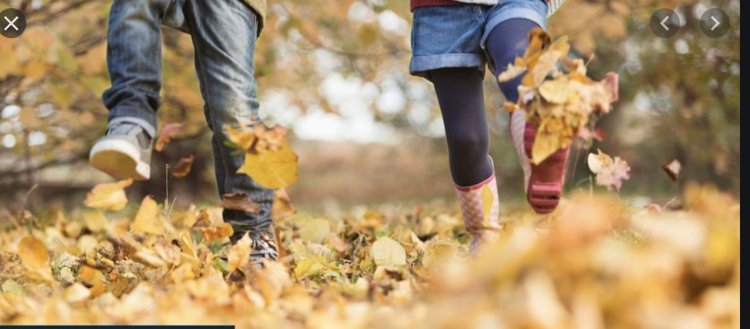 The weather is certainly changing and the dark evenings are upon us. But it is nice to see the leaves changing and the lovely colours appearing.
I can hardly believe we are nearly at Half term, it has flown by.
This week we have been learning about difference in Maths and explaining,proving…
Category: Year 1 Blog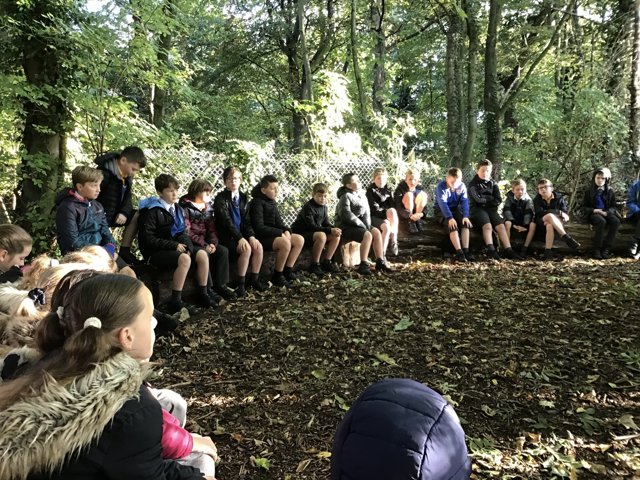 This week we have been very busy. We have had some lovely art lessons as well as a science investigation (dissolving). In RE we looked at Lancaster Diocese, researching its coat of arms and what each symbol represents. It was very interesting. We have also been discussing how actions affect…
Category: Year 5 Blog
After all of the excitment of last week, this week has been far more of a 'normal' school week. Well as normal as a Year 4 class can be.
We have continued our work with place value in Maths, started a new text type in English and also started our new topic of 'Electricity' in…
Category: Year 4 Blog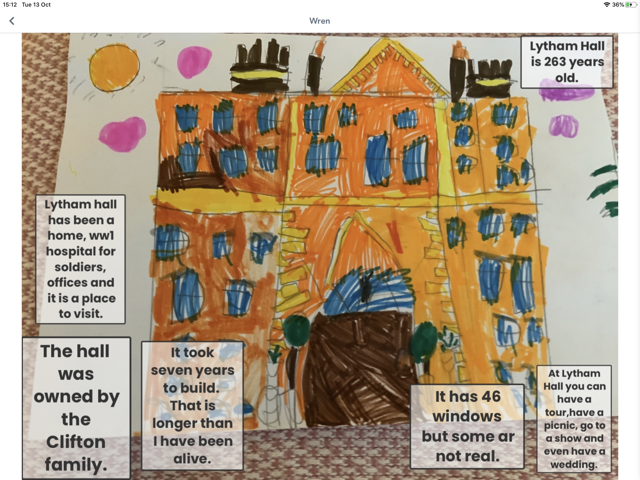 This week we have been exploring the wide open world of adjectives in order to make our writing more interesting!
In Maths we have been finding fact families and using what we know to write maths stories showing how these facts are related.- enjoy the homework activity!
As part of our…
Category: Year 2 Blog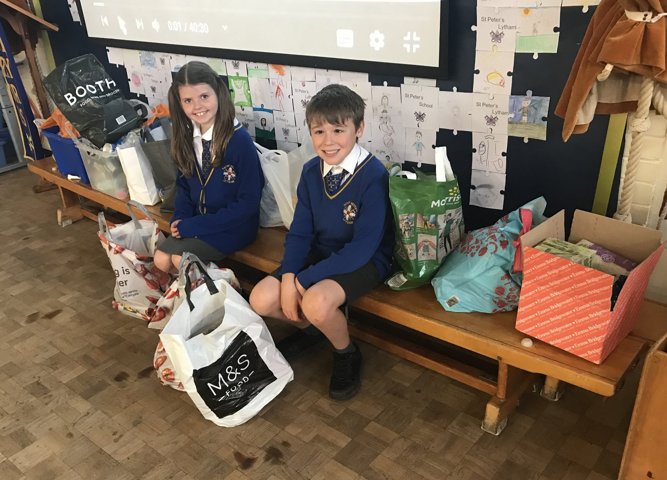 It's amazing to think that we have just completed six weeks at school. Everyone is working so hard.
This week we have been celebrating Harvest. On Thursday we watched the Cafod Harvest assembly, along with the rest of the school. The children have decided to try and raise a little money for…
Category: Year 5 Blog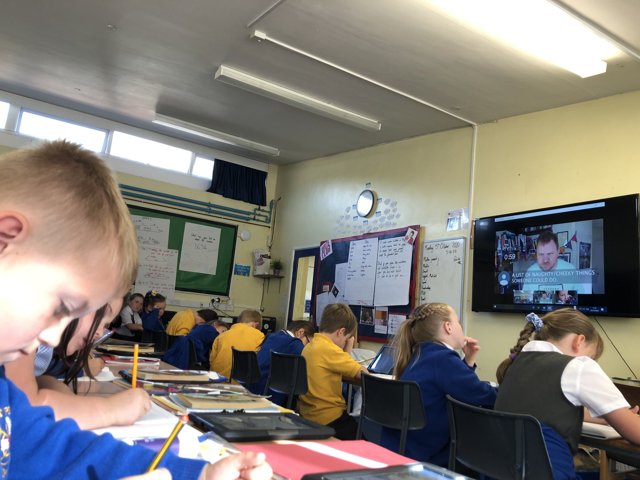 This week has been like none other in my teaching practice. We have really tried to use the power of the World Wide Web to open up our classroom. From engaging with Mark Grist on our Stay-in-School trip (I'm working on the name) to being challenged by Steven Butler and Steven Lenton to create a…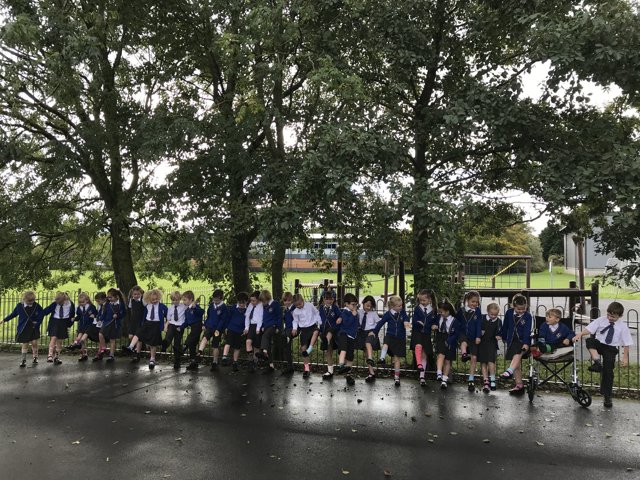 What a week in Year 2! Plenty of great learning and team work.
On Wednesday we went into the woods to find out more about signs of Autumn. See the gallery below.
Also Mrs Keegan has been working with the children as part of a future anti-bullying event linked to Andy and the Odd Socks. See…
Category: Year 2 Blog