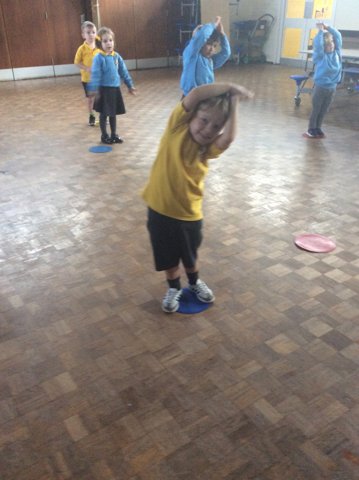 A big warm welcome to our new families starting with us this term, also its lovely to see lots of familiar faces returning for another year in kindergarten. The new children have settled in really well and have made lots of new friends already.
We started straight back into our kindergarten…
Category: Kindergarten Blog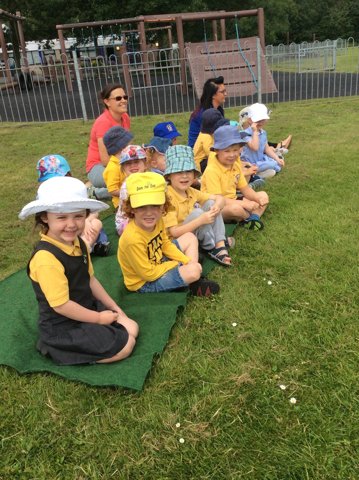 This week our letter is O. To make the sound of this correctly we make the action as if we were turning a light on and off using our pointy finger (o,o,o,o,o,o,) To make the correct formation the rhyme is ' all around the orange').
We have focused a bit this week on smart board games and…
Category: Kindergarten Blog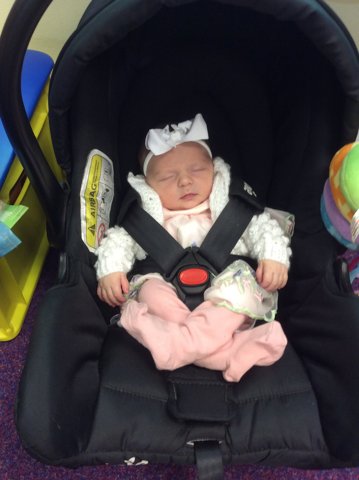 First of all, apologies for last week's missing blog. We had an extremely busy week. This blog is going to be a summery of both weeks. We hope you all had a lovely half term and enjoyed lots of fun things. A huge warm welcome to our new families who have joined us too.
Our letter focuses have…
Category: Kindergarten Blog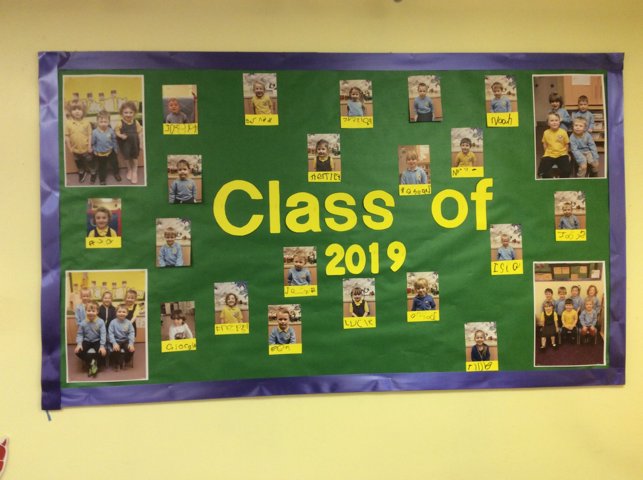 This week there has been lots of excitement as the children going to school found out their house groups for September. We decided to create a Class of 2019 display in honor of the children leaving us in July for pastures new. Please note date for diary Tuesday 18th June at 9;45am Red frog…
Category: Kindergarten Blog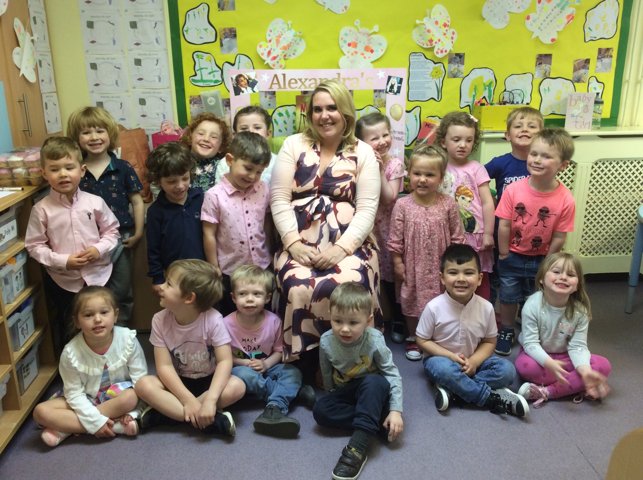 We started off this week on a secret mission to create a bright and colourful card for baby Iris Olivia. We each made a rainbow (which is the Greek meaning of Iris). We painted circles of different colours and once dry cut in half to create 2 rainbows.
We have had glorious weather this week…
Category: Kindergarten Blog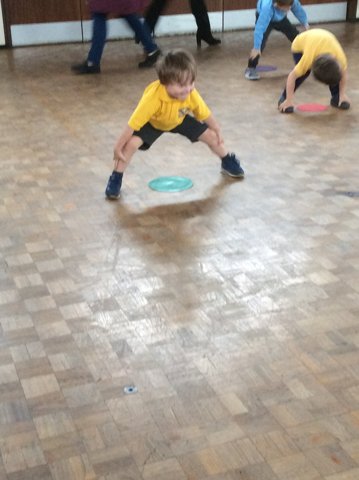 Kindergarten started off the week learning to write letter K using the rhyme 'down the kangeroos body , his tail and leg' after much practice and confusion we adapted the rhyme a little to see if it made a difference. We simply changed tail to arm, this made a massive difference as you will see…
Category: Kindergarten Blog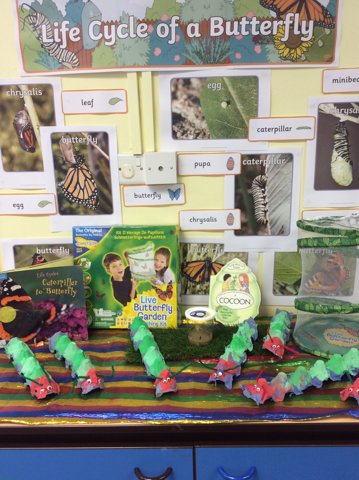 This week we have been very busy looking at the life-cyle of the butterfly. We started by doing a cutting and sticking activity to make a flow chart of order of the life-cycle. In pairs we discussed which picture they thought would come first , the answer was eggs. I then instructed the children…
Category: Kindergarten Blog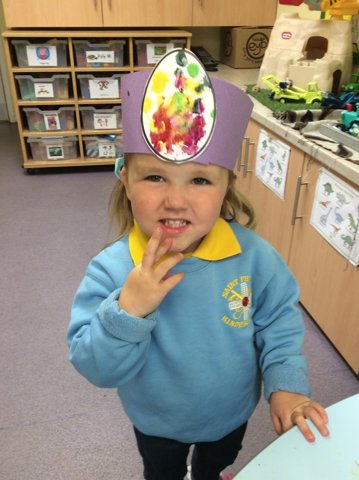 We started off our busy Easter week making Easter hats with Angela. We used bingo dobbers to create beautiful patterns on our egg cut outs. Once finished we stuck them to the front of our chosen colour band, then we modelled for pictures.
We also made some chocolate Easter nests. In groups…
Category: Kindergarten Blog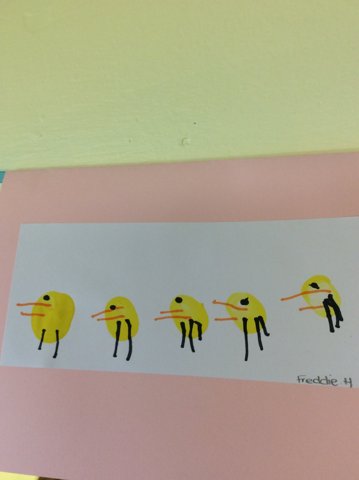 We would like to welcome 3 new children to Kindergarten this week : Joel, Giorgio and Lev.
This week we began our Easter cards and we chose to create little yellow chicks. The children used their thumb to create the body of the chicks, we asked the children to print 4 or more. Once dry the…
Category: Kindergarten Blog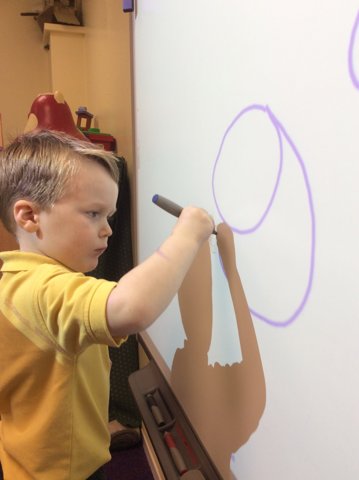 This week we began to practice our letter 'g' formation. The rhyme to help with this is 'around the girls face down her long hair and give her a curl'. All children attempted this. We completed a 'g' each everyday at circle time and photos were taken to note our progress. Well done everyone :-).…
Category: Kindergarten Blog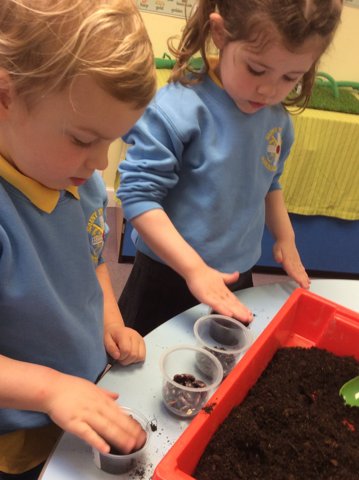 This week or letter focus was the reognition of 'g'. The children did really well spotting 'g' within words and starting words. Hayley talked to the children about the sound of this letter and to help us remember the sound we say 'put the plug in the sink, turn on the taps until the sink is full,…
Category: Kindergarten Blog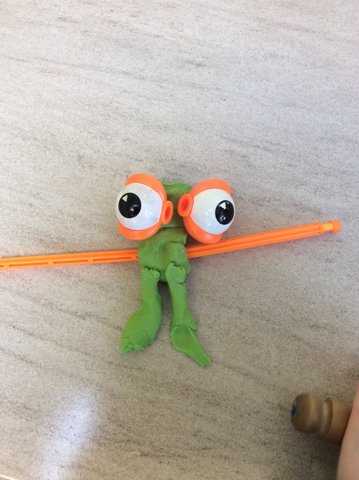 We started of this week looking at the recognition of the letter 'f'. During circle time we looked at words either starting with or containing a letter 'f'. Hayley wrote words on the board and in turn invited the children to the front to identify the letter, Hayley would then highlight the letter,…
Category: Kindergarten Blog