5 September 2017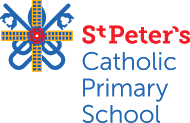 It has been a great start to our new school year. The children were very excited to share all their news and eager to get started in their new classes. We have welcomed 7 new children to the school this week and look forward to our new Reception class starting on Monday 11th September. The re-fit work on the new Reception classroom is nearly complete and a new canopy will be fitted to the outdoor space in a couple of weeks. The classroom is looking great!
Our whole school theme this half term is 'Our beautiful World.' There will be a photo competition and the children will be reflecting on the value of our world and our responsibilies to look after it.
Miss Murgatroyd has returned safely from her trip to Neema School in Kenya and will be leading an assembly to share her experiences with the children.
Please check the school calendar for key dates for the Autumn Term. The after school activity clubs will re-commence over the next two weeks and information will be sent out shortly.
We wish Year 6 a fantastic time at Castlerigg this week!