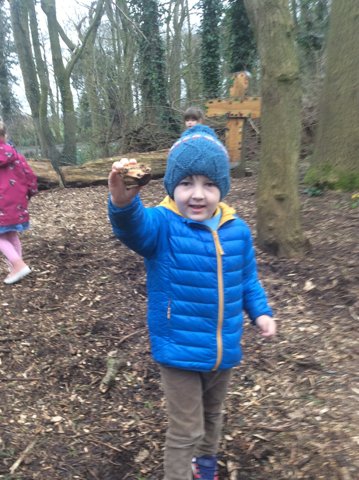 This week we have been on a pirate treasure hunt in the woods with Alex. We found pirate gear: (Swashbuckling sword- a stick with handles, Ye eye patch- a leaf with a stick, A pirates hook- a curved stick). We then searched for pirate treasure ( jewels and precious stones- rocks and pebbles, Gold…
Category: Kindergarten Blog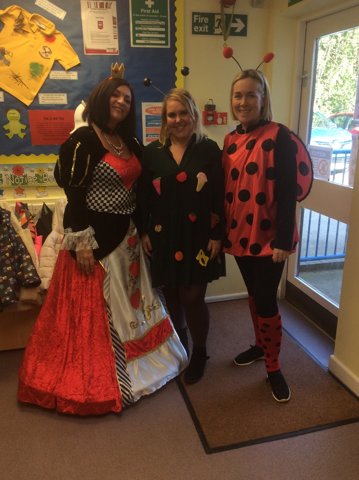 Welcome back Angela and Alex you have been missed. Kindy team are back together and what a perfect week to be back, getting to dress up for world book day. The children all embraced the dress up and we had some fabulous outfits.(see below)
We have been busy starting our pirate theme…
Category: Kindergarten Blog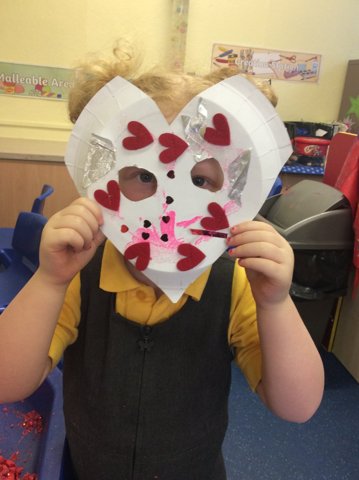 This week we have been busy starting our new display ( instigated from the children's interests) "On the farm". We have decorated pigs,cows,sheep,chickens and a goose. We cant wait for you to see our very flamboyant chickens. Some children got very messy when painting our feet brown which we then…
Category: Kindergarten Blog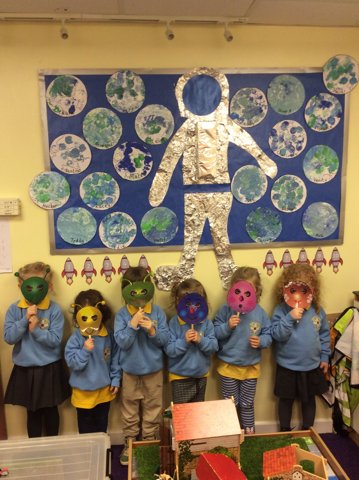 Hello everyone,
It has been an extremely busy two weeks in kindergarten so apologies for the missing blog last week.
The letters we have covered in phonics have been (q qnd r). The sounds for these are q= make a ducks beak with your hands and say (qu,qu,qu) and the formation rhyme is Round…
Category: Kindergarten Blog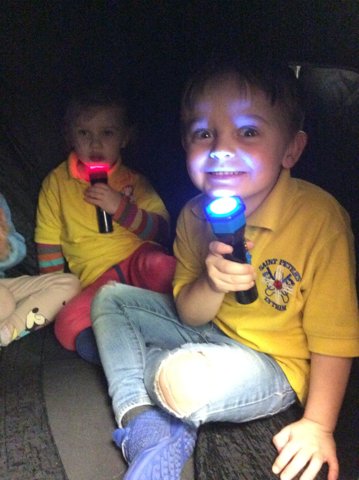 Happy New Year to you all and a huge thank you for all our thoughtful gifts we received at Christmas.
A big warm welcome to our new families who have joined us this term and we look forwards to getting to know you all.
This term our focus is space. This children have expressed lots of…
Category: Kindergarten Blog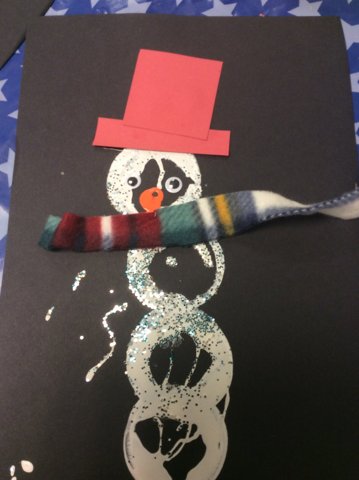 This week kindergarten have been busy starting our Winter topic.
We made snowmen by first rolling a dice to find our unique magic number as the base for snowman's body. For example 4. We then chose cold colours either blue or white. Printed a body using yogurt pots and sprinkled with a little…
Category: Kindergarten Blog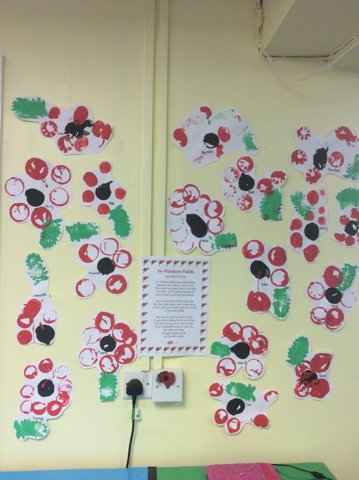 First of all welcome back everyone. Sorry for the missing blog last week, with it only being 3 days the time flew by.
Firstly apologies as the evidence me app is causing us some teething problems esp with observations uploading videos. Unfortunately this week all of Angela's observations were…
Category: Kindergarten Blog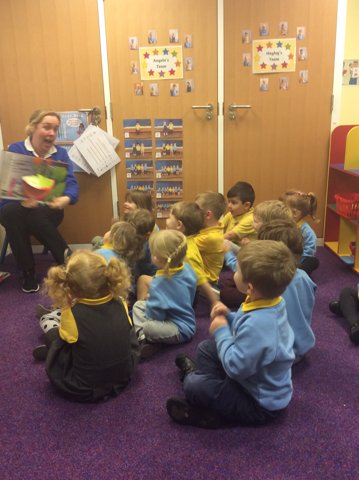 We have completed our first half term at kindergarten and had lots of fun, learnt lots of new things and we have made lots of new friends. We reopen on Wednesday 30th October at 9 am.
This week our letter focus was 'f'. The sound for this is ' hold your hand as if you were holding an inflatable…
Category: Kindergarten Blog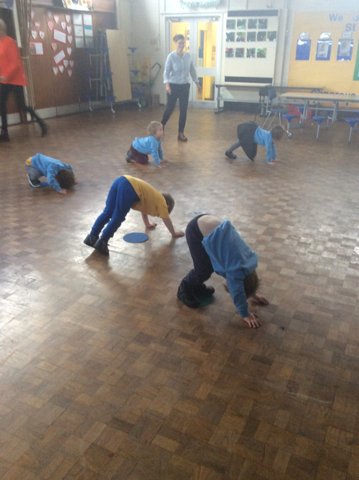 First of all sorry for the missing blog last week . Due to trying out our new app 'Evidence me' all photographs were taken straight onto the app. We hope you are all enjoying viewing our new app and seeing what what we get up to at Kindy on a daily basis. This new app also enables us to print off…
Category: Kindergarten Blog
This week our letter focus is 'c'. To sound out this letter we raise our hands and snap our finger as if playing castanets and say c,c,c,c,c. To do the letter 'c' formation we say 'curl around the caterpillar' We had lt's of back to front and upside down 'c' but the formations were…
Category: Kindergarten Blog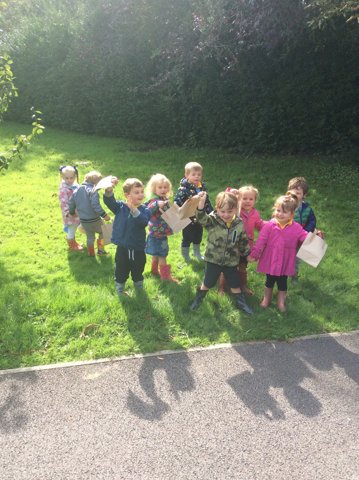 This week we begin our letter 'b' focus. We started by learning the sound. To do this we all pretend to hold a bat, then we have to hit a ball from side to side saying b,b,b,b,b. Then we all had a turn at the formation the rhyme for this is : down the laces to the heel and around the boot. We all…
Category: Kindergarten Blog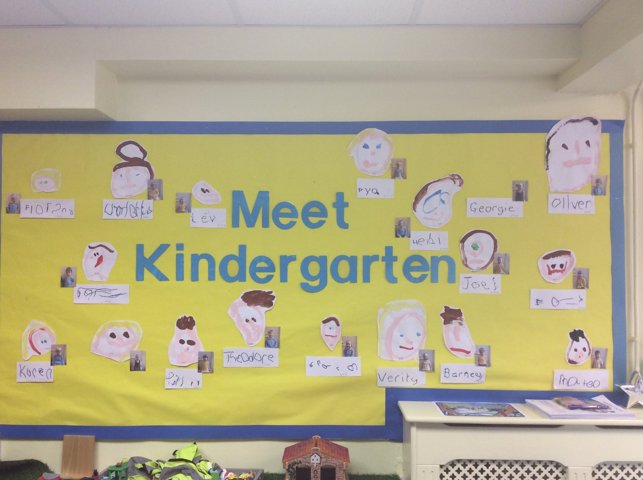 This week we began our phonics journey. Starting with 'a' to help say the sound of this letter correctly. We also have an action that we do to help us to remember this. It is as follows: wiggle fingers above the arm as if ants were crawling on you and nipping saying a,a,a,a,a . The children picked…
Category: Kindergarten Blog